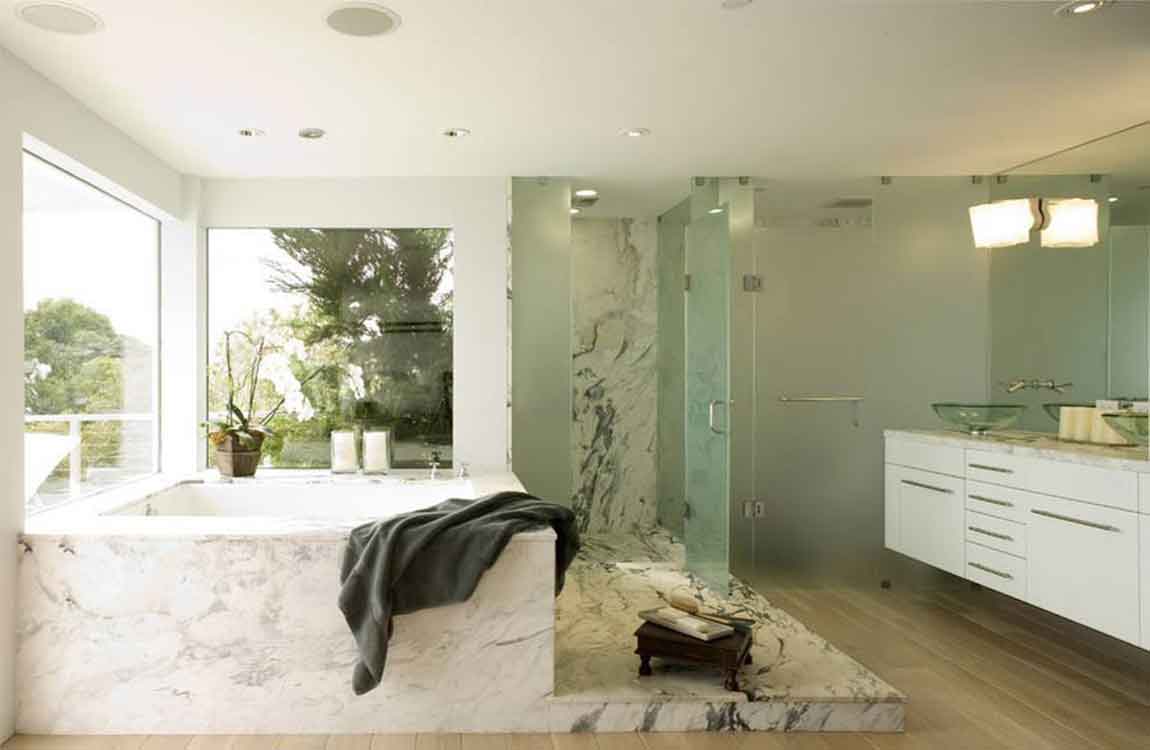 Tape off the edges of the tub with masking tape. Some bathtubs are not freestanding fixtures and are housed within a painted housing. If your bathtub is set within a wood or plaster housing, use painters tape to tape off the edges of the tub to prevent the new bathtub reglazing from getting on anything other than the tub itself. If your bathtub is free standing, you can skip this step.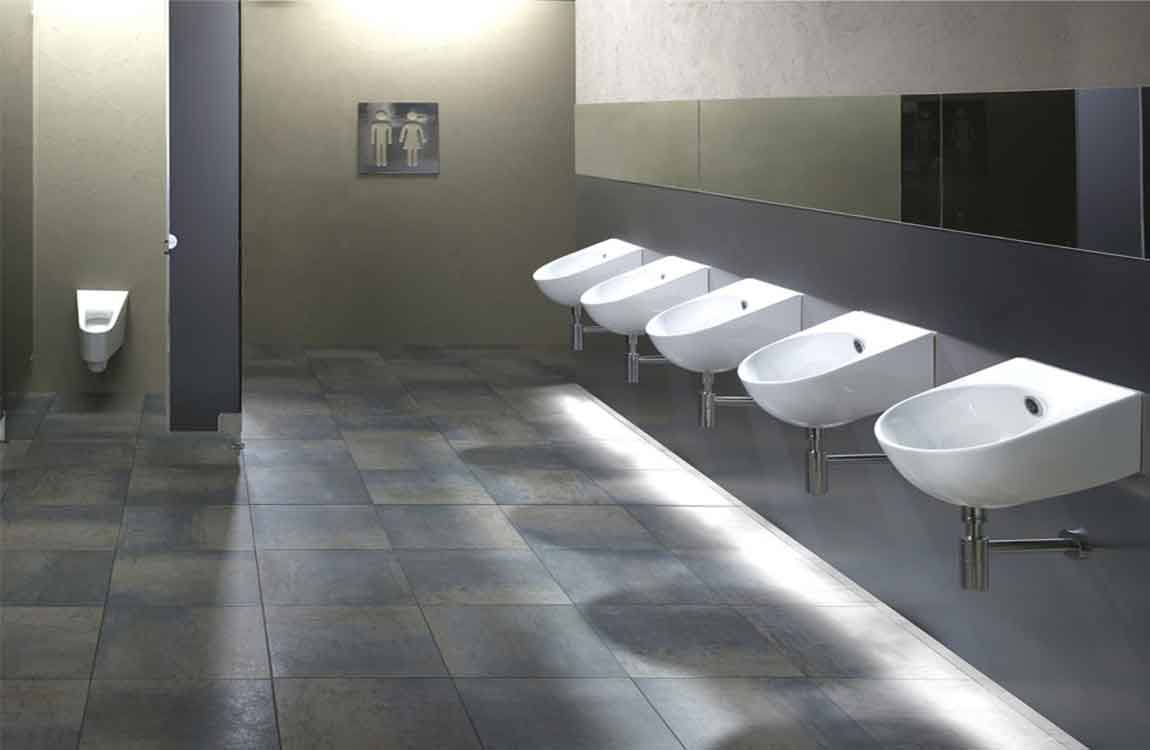 Wrap the spout, handles and anything else that's not the tub in plastic. Everything that's staying in your bathtub that isn't the bathtub itself needs to be covered before you start the refinishing process. Make sure the shower head, any exposed plumbing, bath nozzle and anything else you don't want refinished is covered in plastic. Once you cover things in plastic, use painters tape to secure the plastic in place.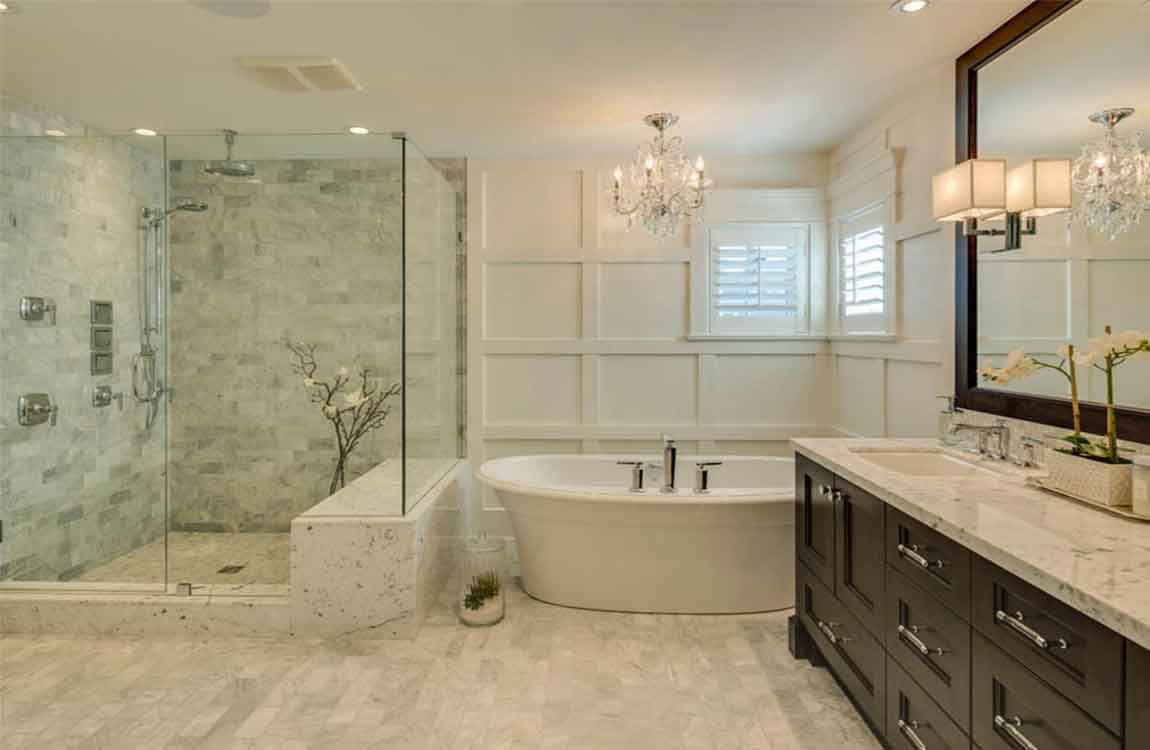 Use paper or plastic to cover the walls of the shower. The walls of the shower should be covered if they're not a part of the tub itself. You can hang masking paper or loose plastic from the wall using painters tape to secure it in place. If the shower walls are a part of the bathtub, you may want to refinish them along with the tub, rather than taping them off.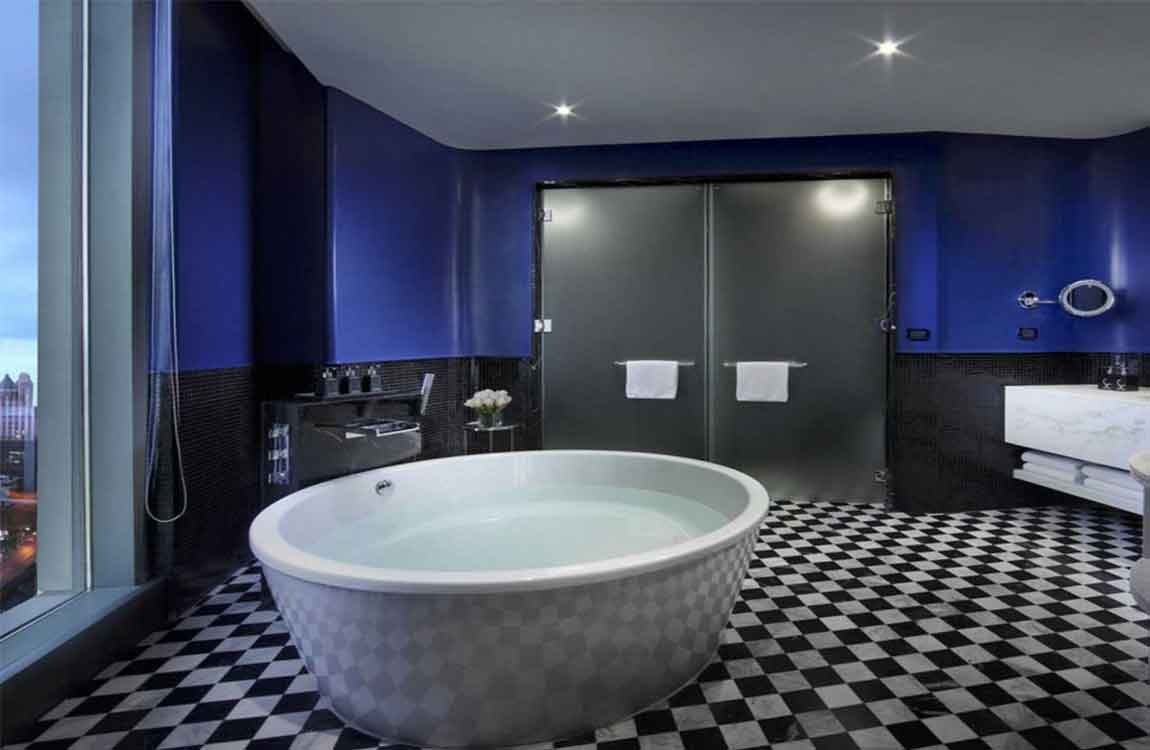 Apply a bonding agent to the surface of the tub if it's made of iron. Iron tubs need a bonding agent to help the new finish seal in place. Some bonding agents can be painted on while others need to be sprayed on. Follow the directions on the agent you purchase closely for good results. You can buy bonding agents for iron tubs at your local hardware store.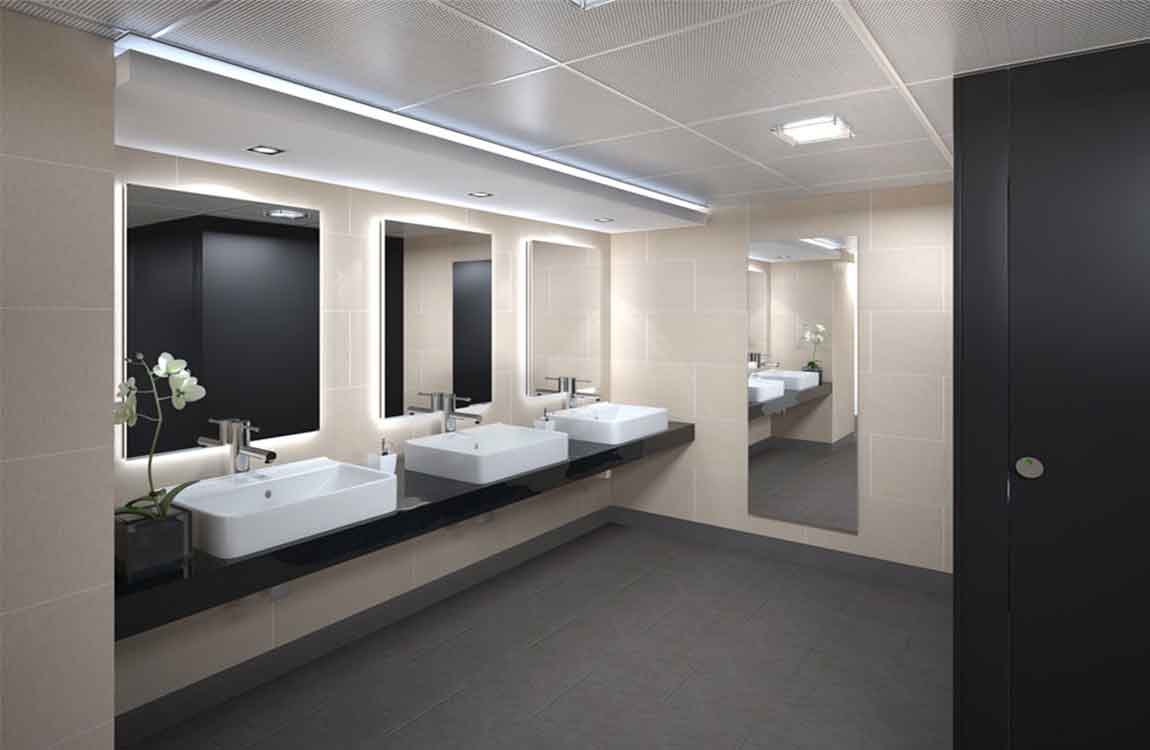 Mix some reglazer per its instructions. Reglazer, or finish, is like a thick paint that you'll apply to the tub to serve as its new surface. Some tub glazes come in self contained cans for you to spray on, while others are meant to be mixed and applied using rollers or paint brushes. Be sure the bonding agent is completely dry before applying the new finish.
https://baranasanitary.com/wp-content/uploads/2019/12/Taping-off-the-Tub-3.jpg
750
1150
bara
https://baranasanitary.com/wp-content/uploads/2017/01/logo-3.png
bara
2019-12-04 08:00:12
2019-12-05 02:52:45
How Taping off the Tub?