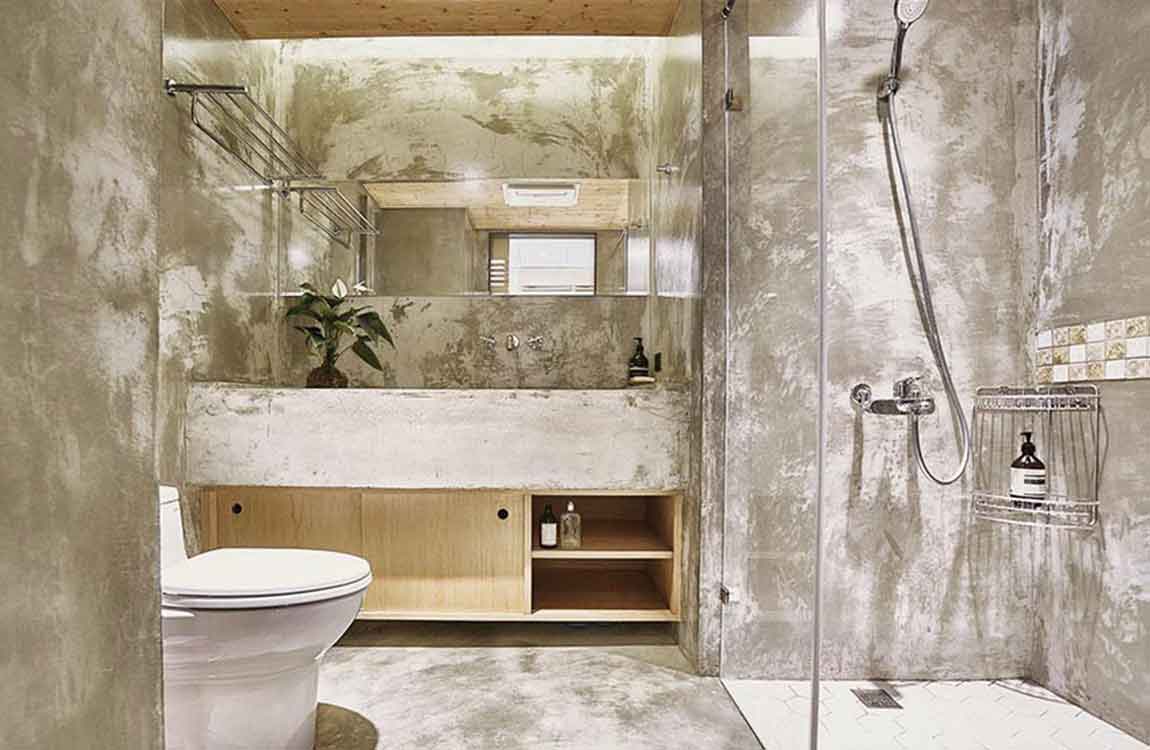 Sprucing up a small, dull-looking bathroom can make an apartment or home feel more comfortable and polished. Whether you want to tear out the tile and get new bathroom fixtures or you're just looking for ways to bring some life to the room, here are tricks you can employ to make your bathroom seem more spacious and pleasant.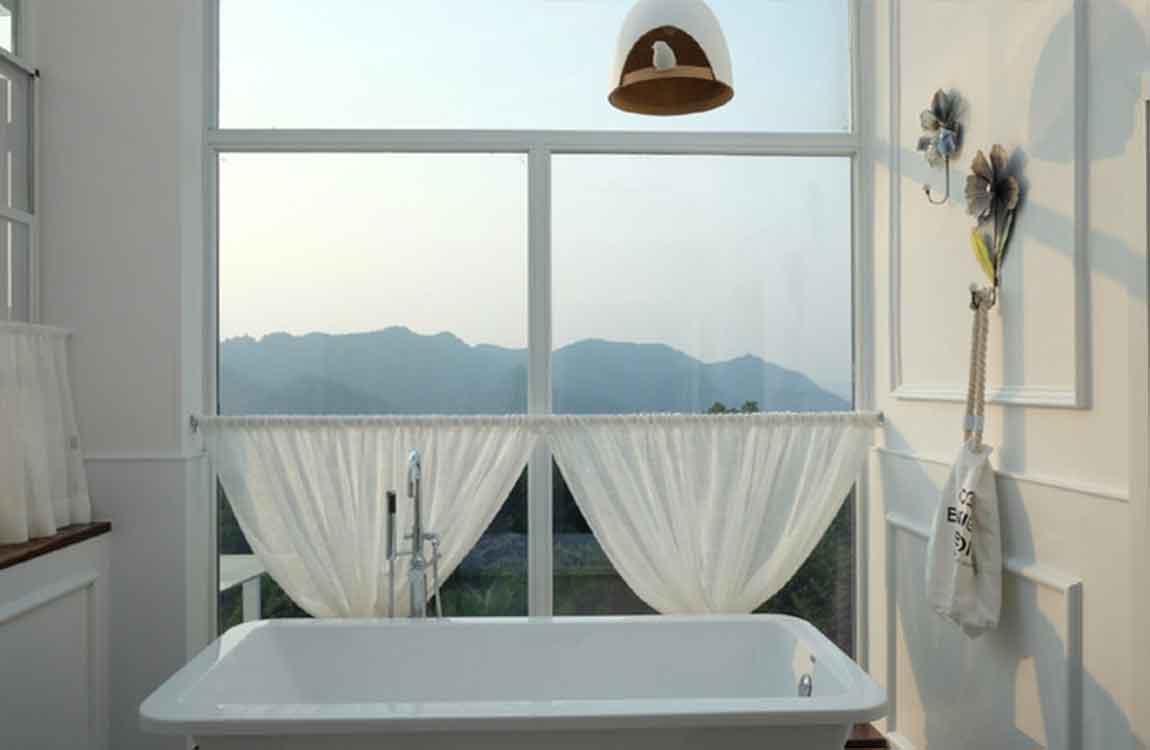 Make use of your bathroom's natural light. Even a small bathroom can be a peaceful, relaxing getaway in your home if it gets good natural light. If possible, don't cover up your windows with dark curtains or blinds. Install curtains or blinds in a light color like oatmeal or cream; make sure they're thick enough to provide a secure screen, but thin enough to let some light in. You could also install curtains that cover only the bottom half of your windows, letting light in through the top half. If your bathroom is situated away from other people's view, go ahead and open the curtains or blinds to let the light shine in.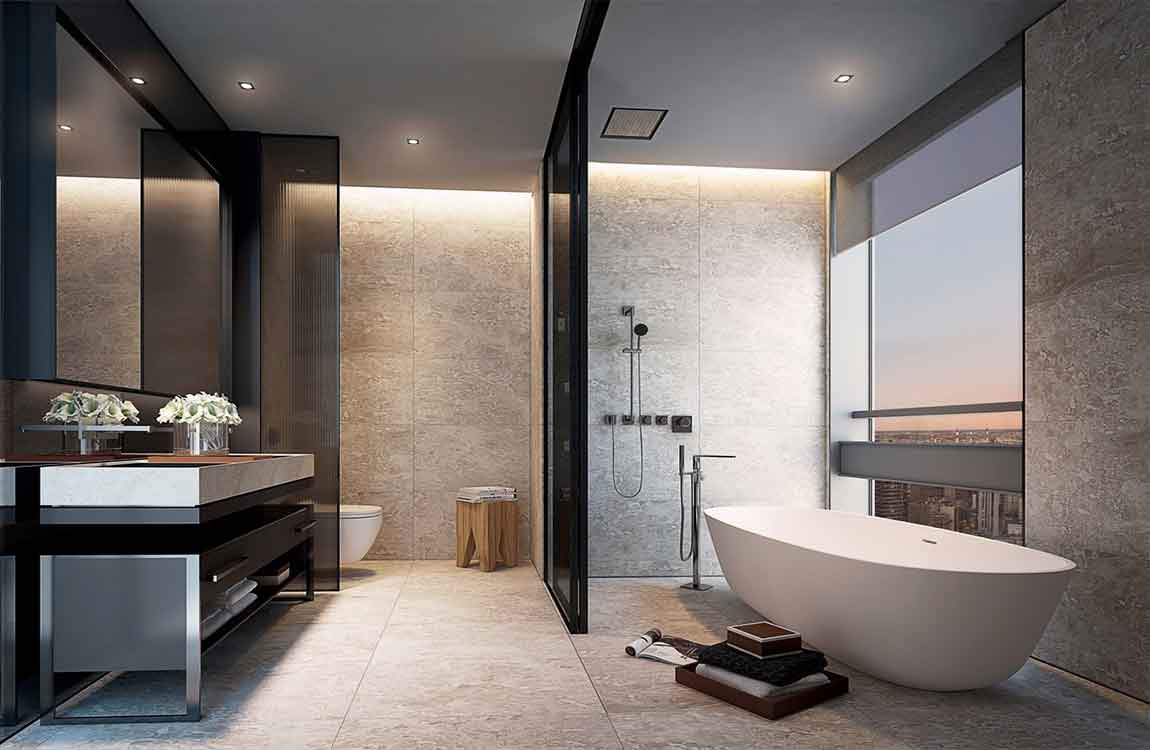 Replace yellowish ceiling lights. If you have an old-fashioned, dull yellow ceiling light – which many bathrooms do – a simple way to transform your bathroom is to update the light fixture with something more modern. Choose a light covering that helps bath the bathroom in white light, rather than yellow, which causes rooms to look gloomy and small. A small chandelier is a good choice for a tiny bathroom; it adds elegance without taking up too much space. Track lighting can also help give the appearance of a bigger space.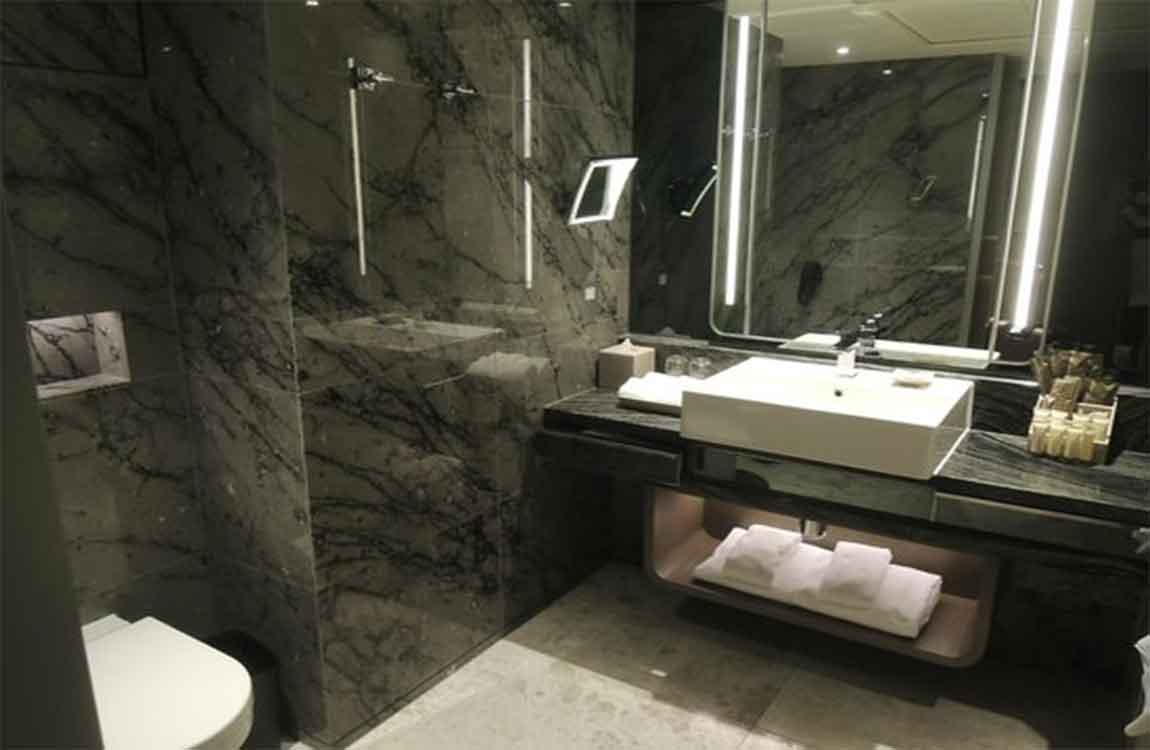 Choose paint colors wisely. Painting a room with highly contrasting color can make it look smaller, so choose paint that isn't too wildly different from your bathroom tiles. For example, if you have cream tile, painting the walls dark blue might make the space feel claustrophobic; go for a lighter shade of cream, peach, pale blue, or another color that isn't too loud.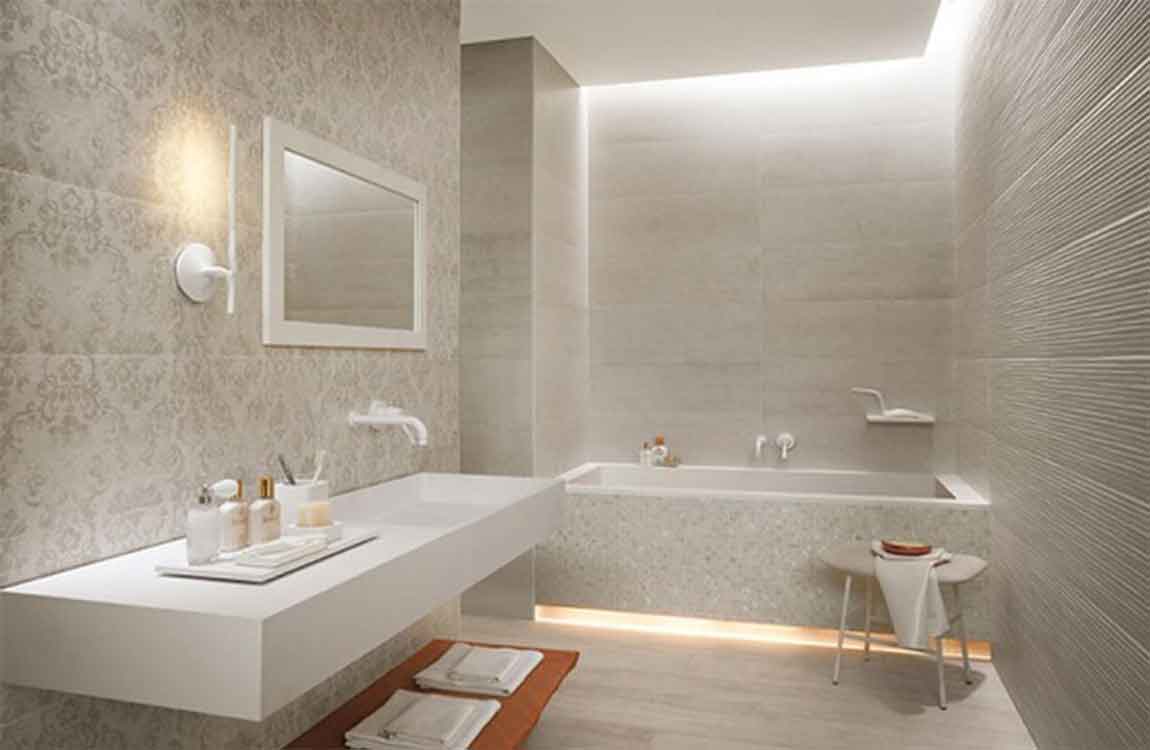 If you prefer bolder colors, consider painting the walls a neutral color and adding a more colorful trim or border. You could also paint just one wall a bold color and leave three walls neutral, or use wallpaper in one area and neutral paint everywhere else.
https://baranasanitary.com/wp-content/uploads/2018/11/How-to-Decorate-a-Small-Bathroom?-06.jpg
600
900
bara
https://baranasanitary.com/wp-content/uploads/2017/01/logo-3.png
bara
2018-11-09 09:35:45
2018-11-09 09:48:09
How to Decorate a Small Bathroom?