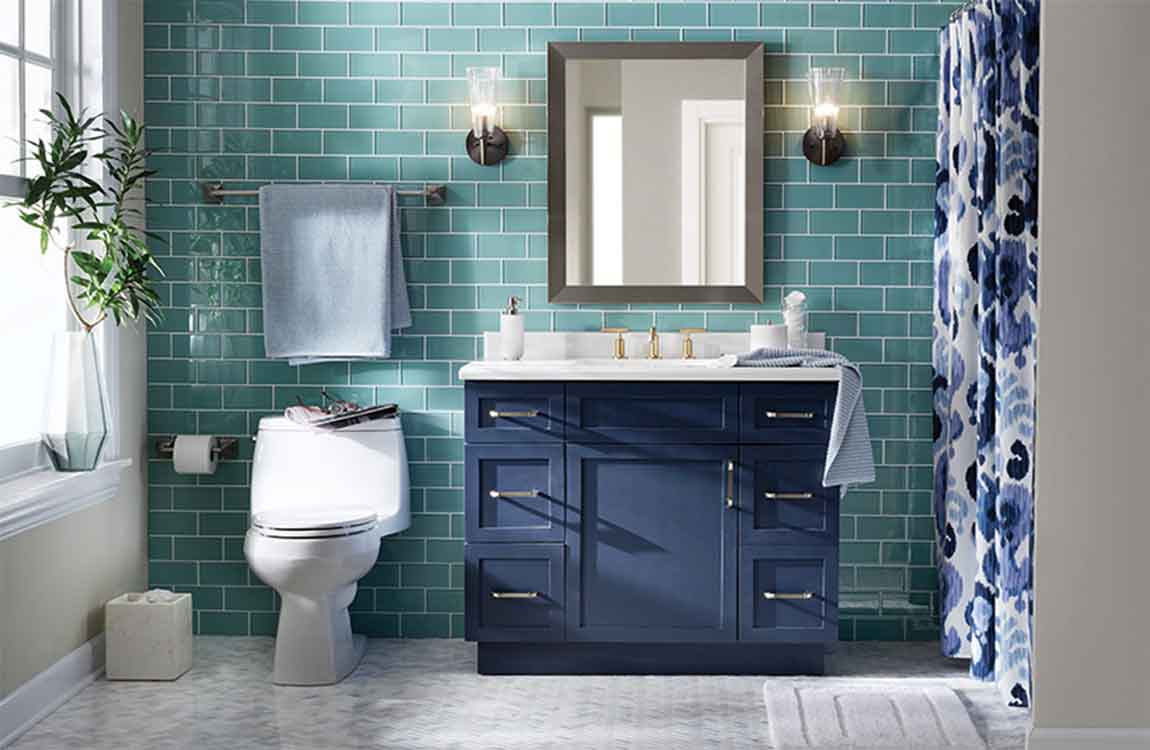 Utilize all available surfaces. The back of your bathroom door is a frequently underused space. But this is a great place where you can install extra towel racks. You could also purchase organizers with adhesive backing and stick these to the inside of the doors of your cabinets to boost your bathroom storage capacity. Though these kinds of organizers are frequently small, they still work great for things like lipstick, cotton swabs, lotions, eyebrow pencils, toothbrushes, and more. You can also attach some hooks to the back of your bathroom door for hanging towels or robes.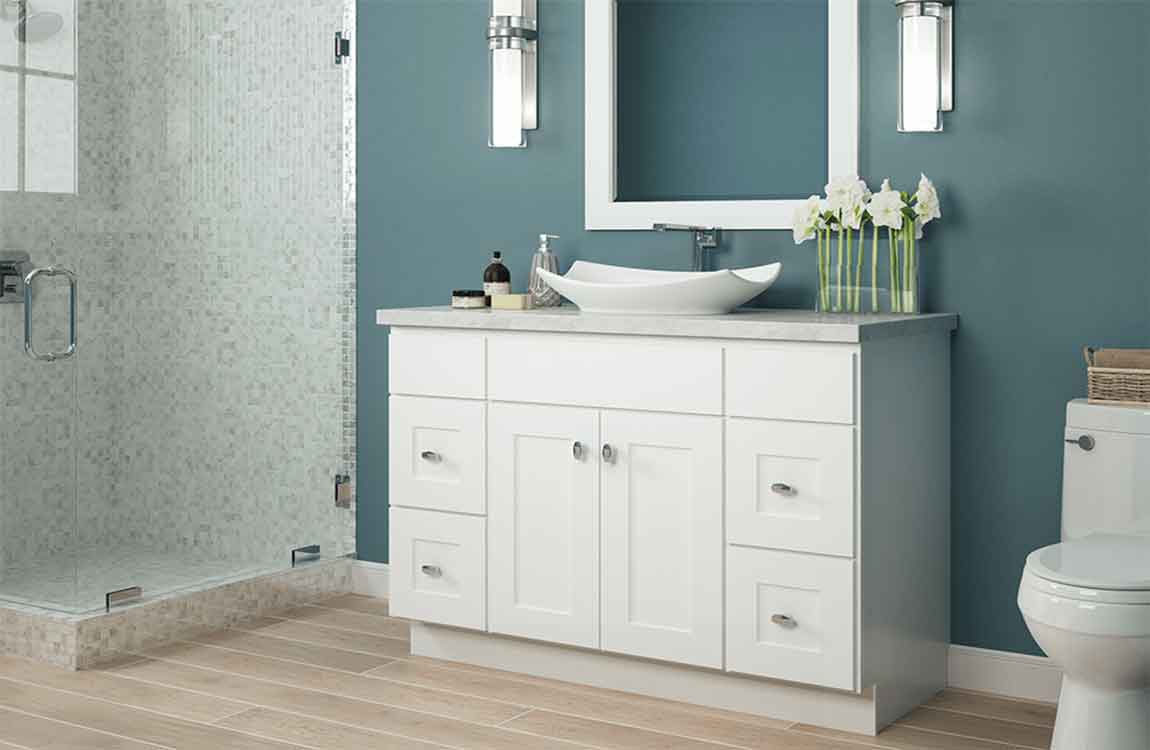 Put stackable shelves or drawers in your cabinets for more storage room. Stacking shelves or drawers will help you utilize more of the space in your cabinets (if they don't already have shelves to begin with). Too often, items clutter the bottom of cabinets while the upper space is unused. Stackable shelves or drawers will help you make better use of this space.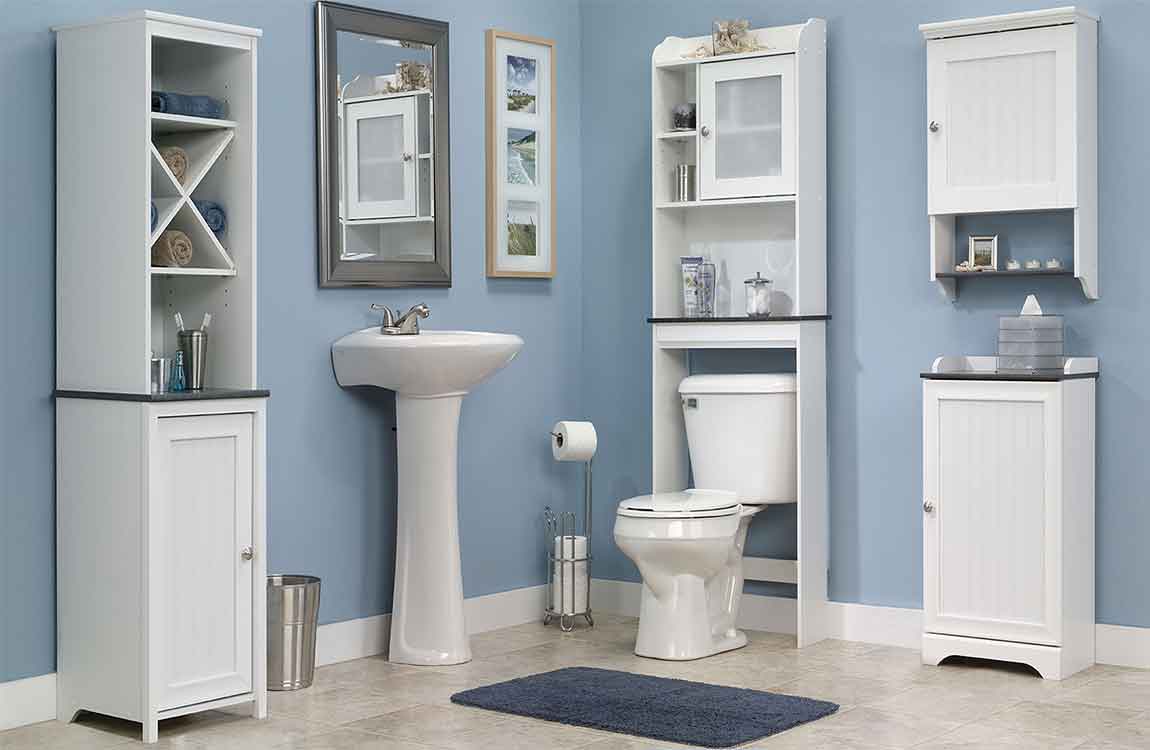 Put a lazy susan in your cabinets. Items can be easily pushed to the back of a cabinet and lost or forgotten. For this reason, you may be under-utilizing the space in the back of your bathroom cabinets. A lazy susan is essentially a tray that rotates on a base, so you can spin the tray to reach items in the back of your cabinets more easily. You can also put a small lazy susan on your counter to save space.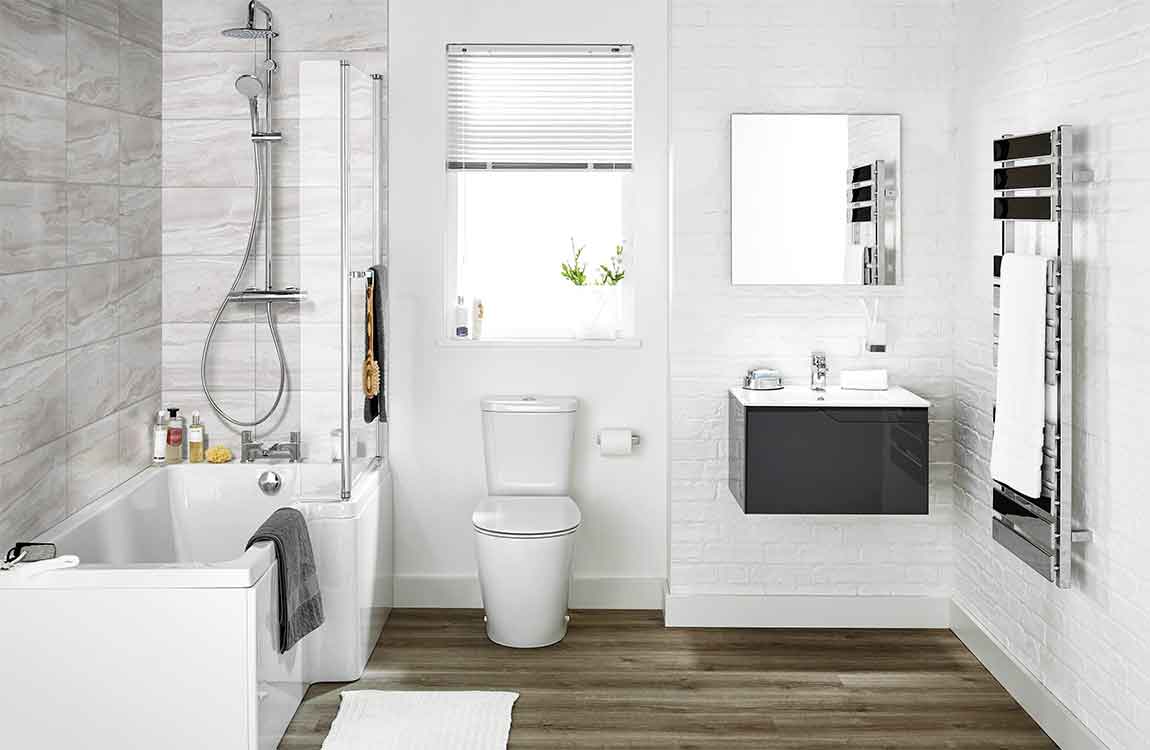 Install tower shelving in your shower. These kinds of shelves often fit right into the corner of your shower, where they are out of the way but still convenient. They are perfect for holding soap bottles and loofahs, and will prevent bathing supplies from crowding the floor of your shower or edge of your tub. Some variations of tower shelving hang from the shower head itself instead of fitting into the shower's corner. This variety may be even better for especially small showers.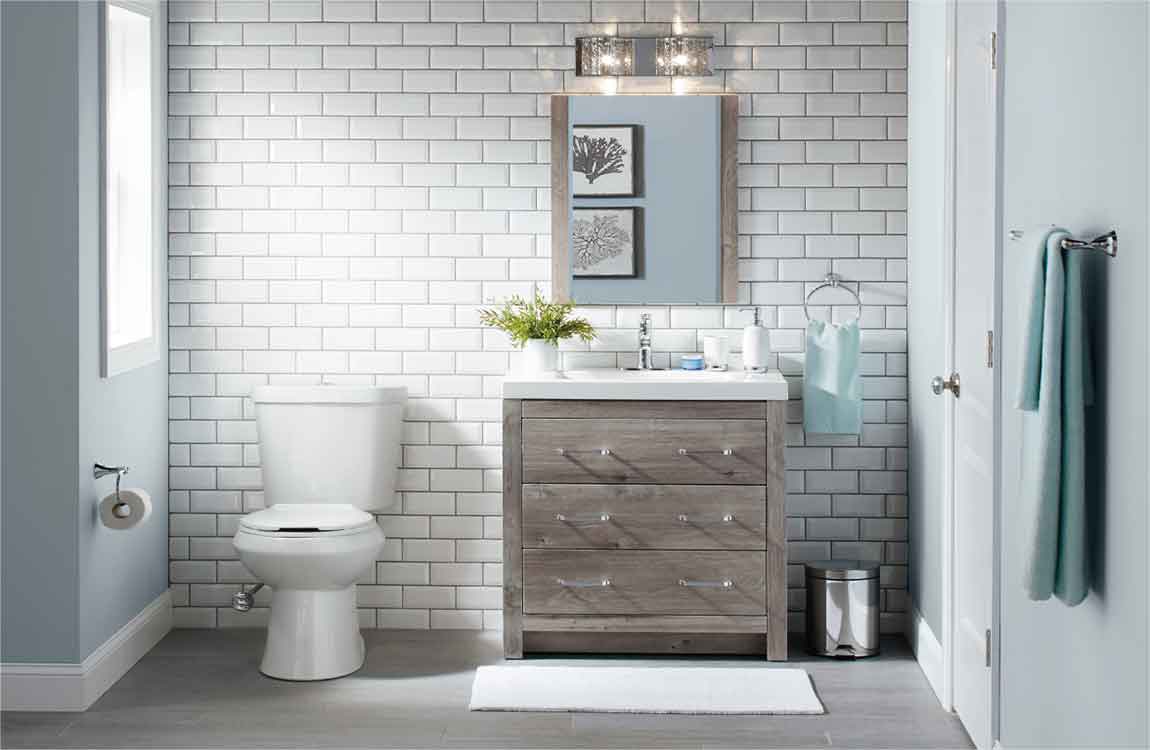 Upgrade your sink storage. There are many pre-made cabinets, available at hardware and furniture stores, that wrap around your sink to increase your storage space. If this option is a little outside your price range, you could buy a decorative curtain and install it around suitable sinks with storage space underneath (like pedestal sinks), and then store bathroom items there.
https://baranasanitary.com/wp-content/uploads/2019/01/How-to-Optimizing-Your-Bathrooms-Storage-Space-01.jpg
750
1150
bara
https://baranasanitary.com/wp-content/uploads/2017/01/logo-3.png
bara
2019-02-06 05:34:37
2019-07-31 07:29:56
How to Optimizing Your Bathroom's Storage Space?