Empty your shower. Remove bottles, loofahs, razors, soap, and other items. Wipe down plastic items to remove mildew and excess water. Throw out empty bottles and items you aren't currently using. Having too many items in your shower makes it harder to keep your shower clean.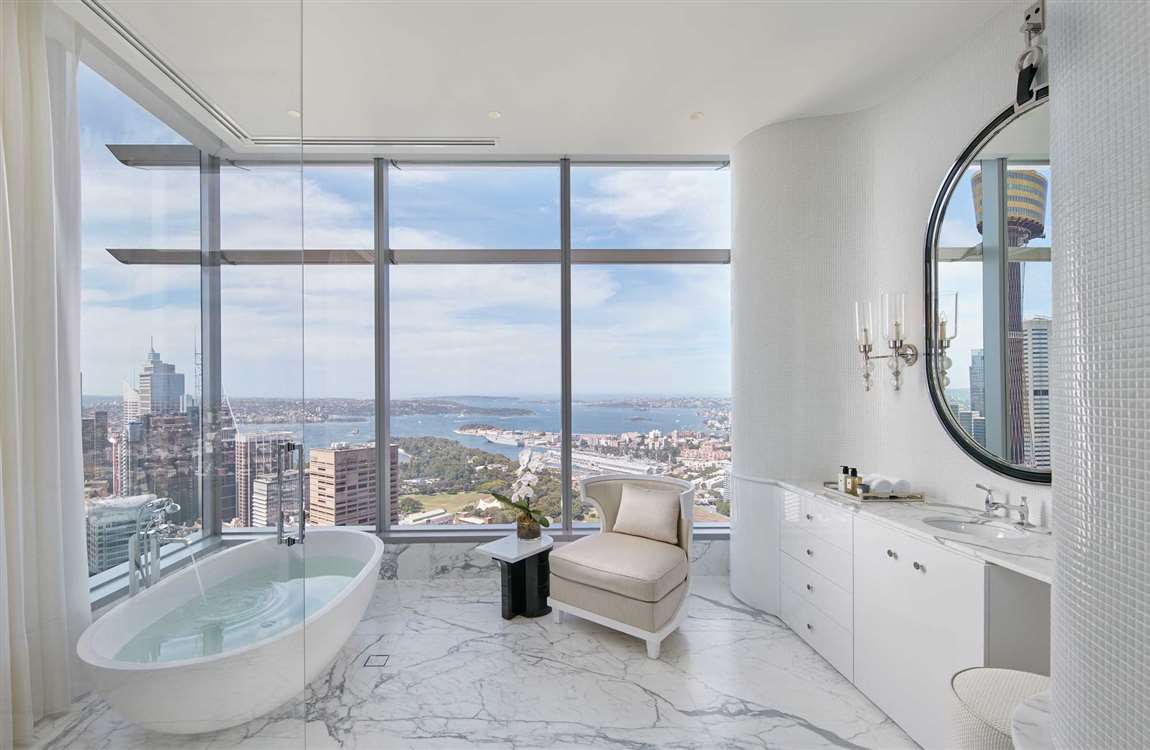 Rinse your shower walls and tub. Using a bucket or cup, splash the shower walls and tub with hot water. If you have a handheld shower head, they work very well. You don't need to be perfect with this step; you just want to get all the hair, dirt, and other particles down the drain and out of your way. Rinse your walls and tub once a week between deep cleanings to maintain cleanliness. For best results, use a cleaner that helps prevent mildew and soap scum. Deep clean your shower and tub once a month.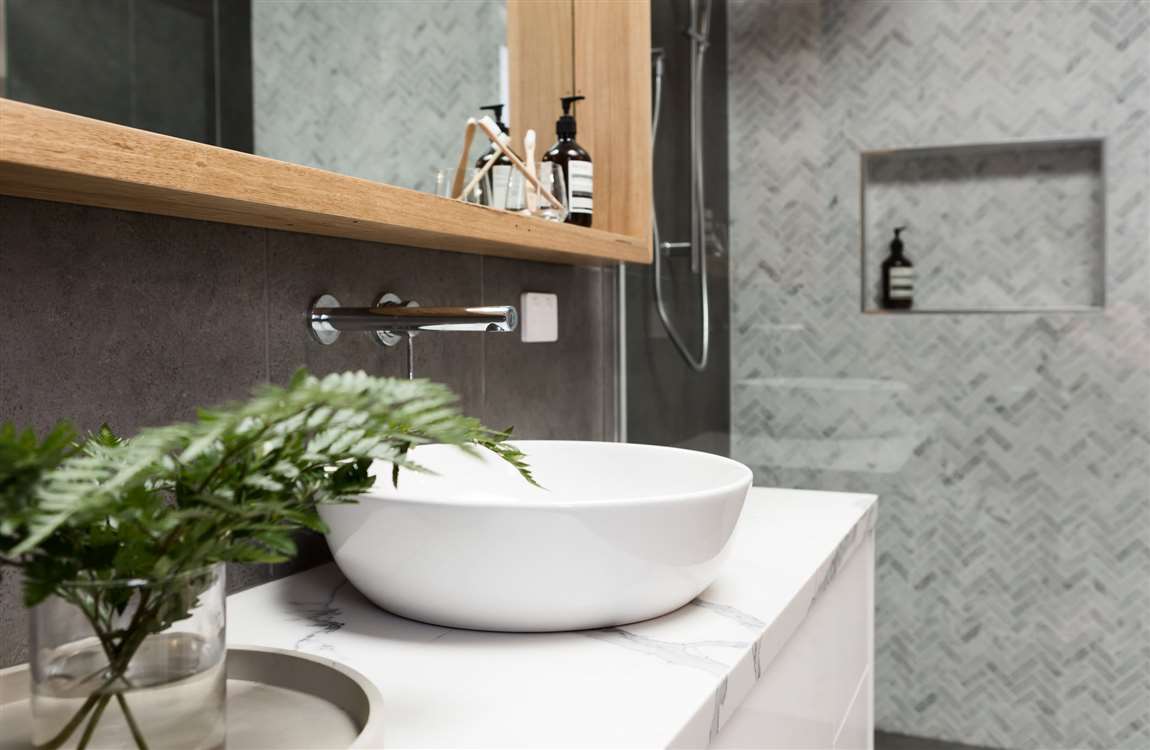 Open the bathroom door. If you have a window, open it as well for extra ventilation. Cleaning products can be dangerous if you inhale them, so leave the room if you start to feel lightheaded or nauseous. If your bathroom has a fan, turn it on to help with ventilation.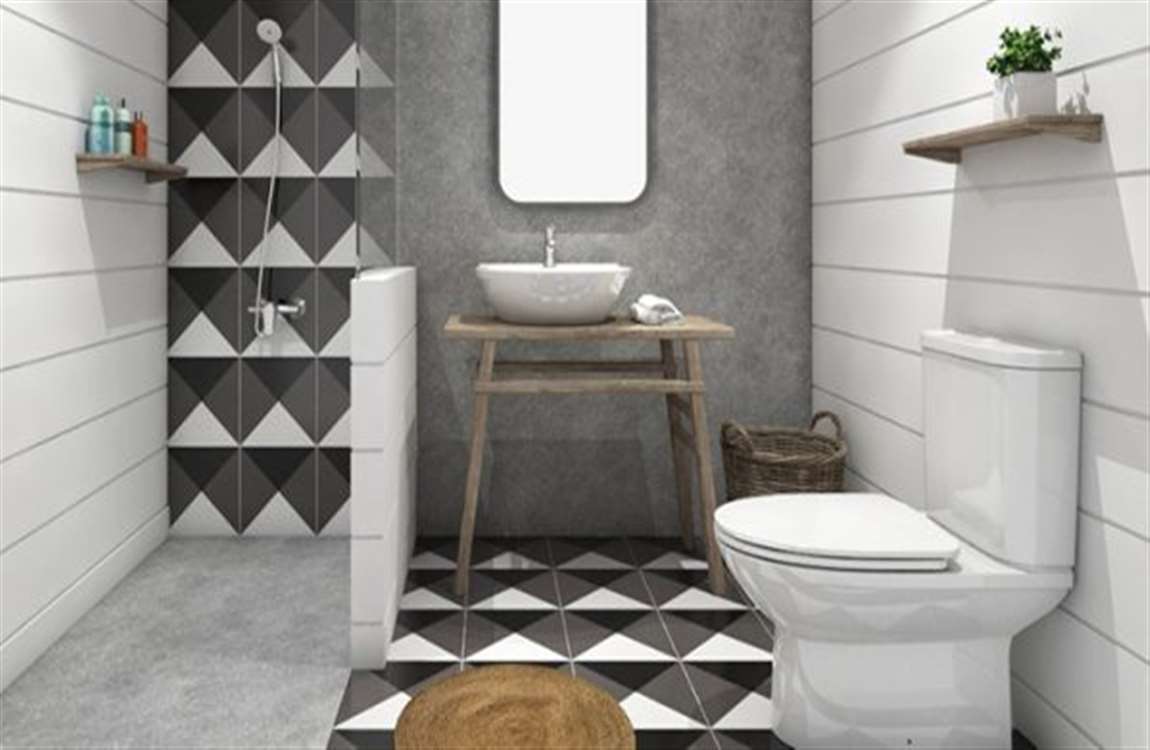 Divide your shower wall into three to four sections. Mentally divide your shower so that you can make your cleaning task more manageable. Cleaning in sections will prevent the product from drying before you have a chance to work it into the surface. If you have a bathtub, include it in your sections.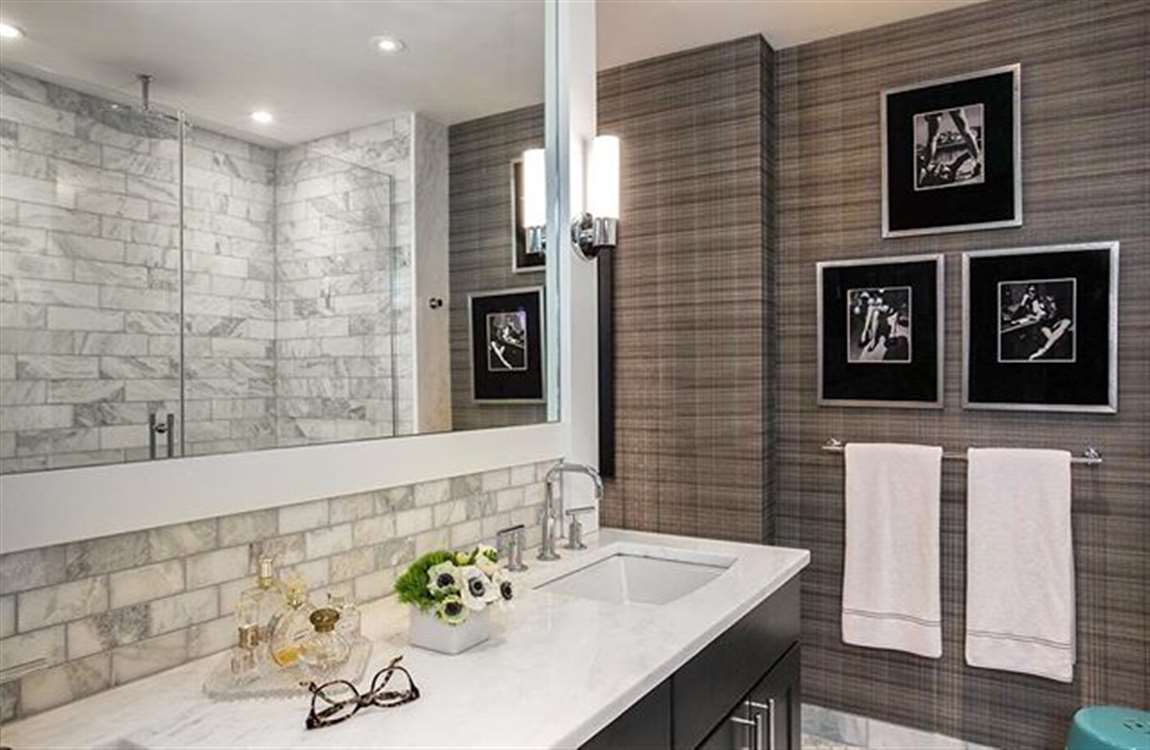 Spray the first section with a cleaning agent. Let it soak for 5-10 minutes, unless the package recommends a different amount of soak time. Make sure that your cleaning agent is appropriate for the type of material that your shower is made from. Never use acids like vinegar, ammonia, and normal bathroom cleaners on marble. Only use products that are labeled for use on marble. Make your own cleaning agent by mixing 1 cup (237 milliliters) of vinegar, 1/2 cup (118 milliliters) baking soda, 1 cup (237 milliliters) ammonia, and 1-1/2 gallons (5.5 liters) of hot water.
https://baranasanitary.com/wp-content/uploads/2019/04/How-Cleaning-Your-Shower-Walls-and-Tub-1.jpg
750
1150
bara
https://baranasanitary.com/wp-content/uploads/2017/01/logo-3.png
bara
2019-04-15 03:38:44
2019-07-31 07:24:25
How Cleaning Your Shower Walls and Tub?