Decide how you want the bathroom to look like. Think about what mood, theme, and color scheme you want. This is also a good time to think about new faucets, towel rods, door knobs, tiles, and so forth. Great places to get ideas include websites such as Pinterest and home design magazines. Be sure to save pictures of bathrooms you like.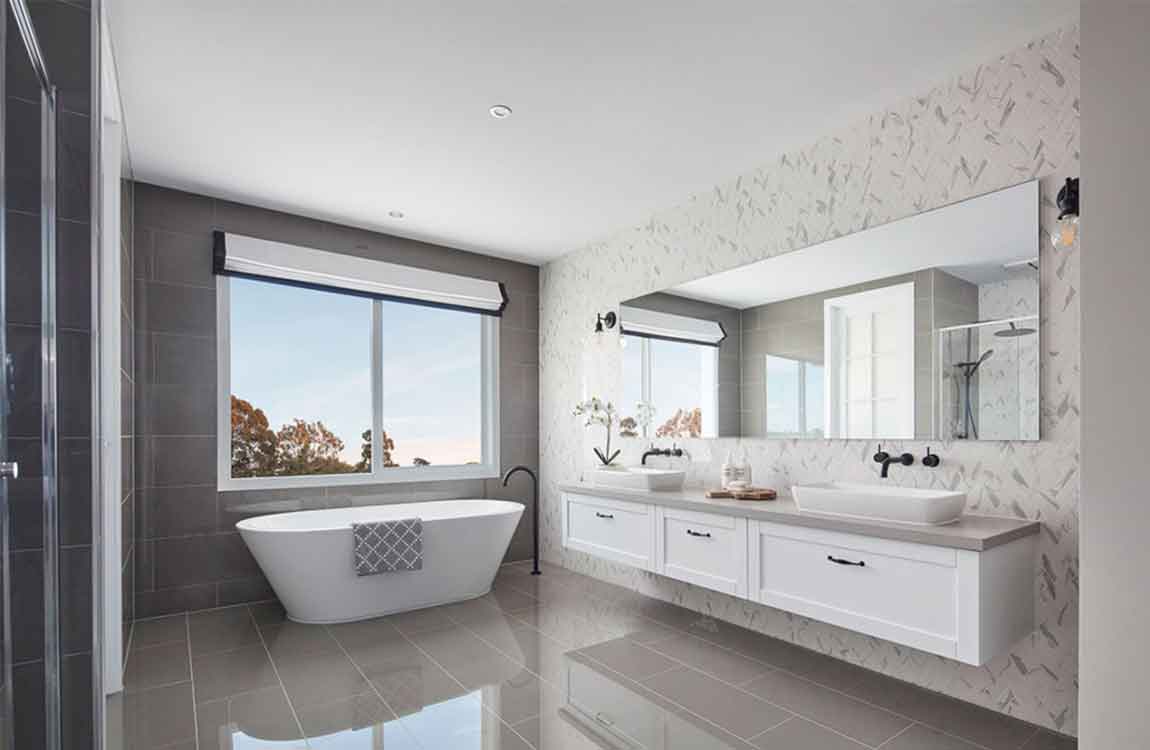 Go with a theme, such as country or ocean. Write down things that might go with that theme, such as rustic wood, lavender, lighthouses, or starfish. Go with a color scheme, such as all blues or all greens. Go with a limited, modern look or an ornate, old-fashioned look.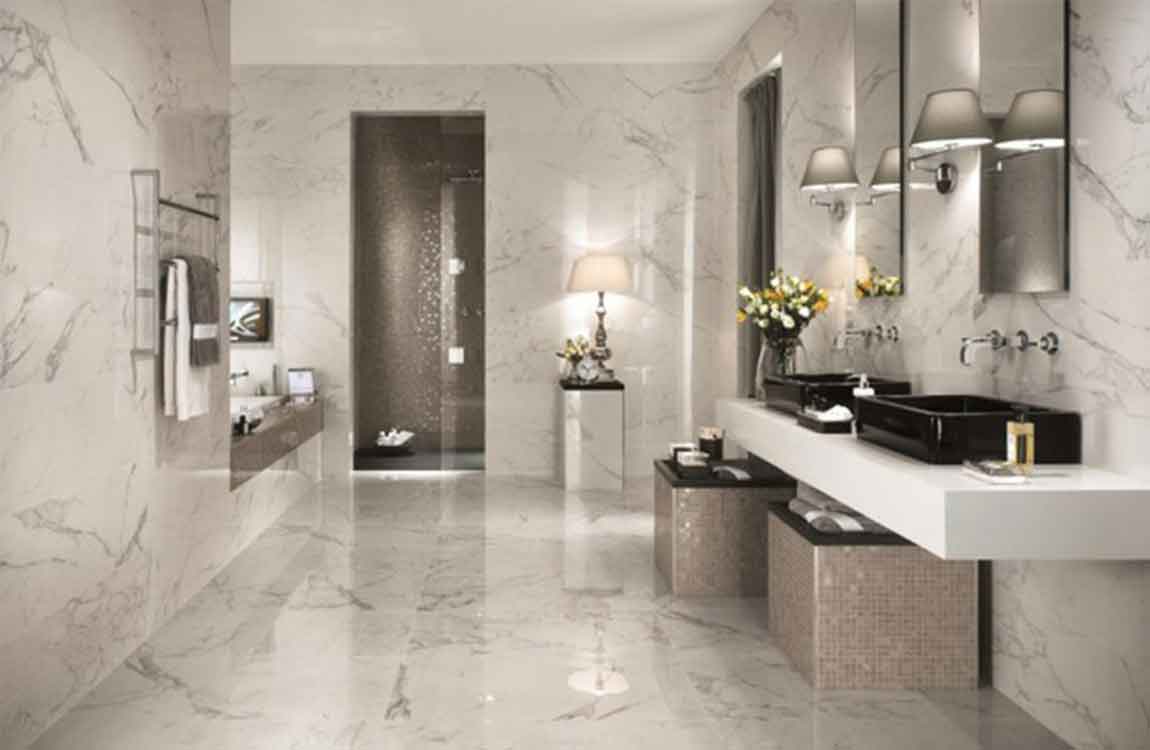 Plan a budget. The more you plan on doing to your bathroom, the more money you will have to spend. Something simple as changing out a light bulb or faucet probably won't be very expensive. Things such as adding a shower, or removing a wall, however, may require a higher budget.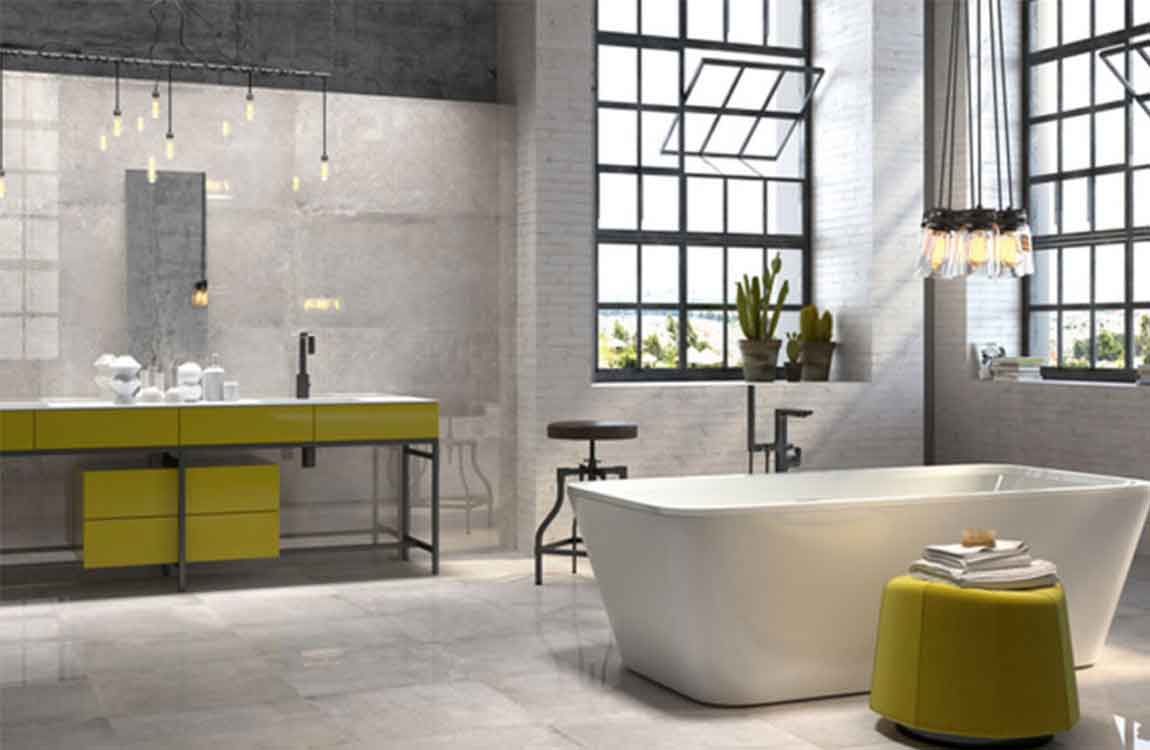 Just because something is out of your budget does not mean that you should abandon your design. You could always go for a cheaper item that looks similar, or buy the item when it goes on sale. Many hardware stores also offer promotions and coupons.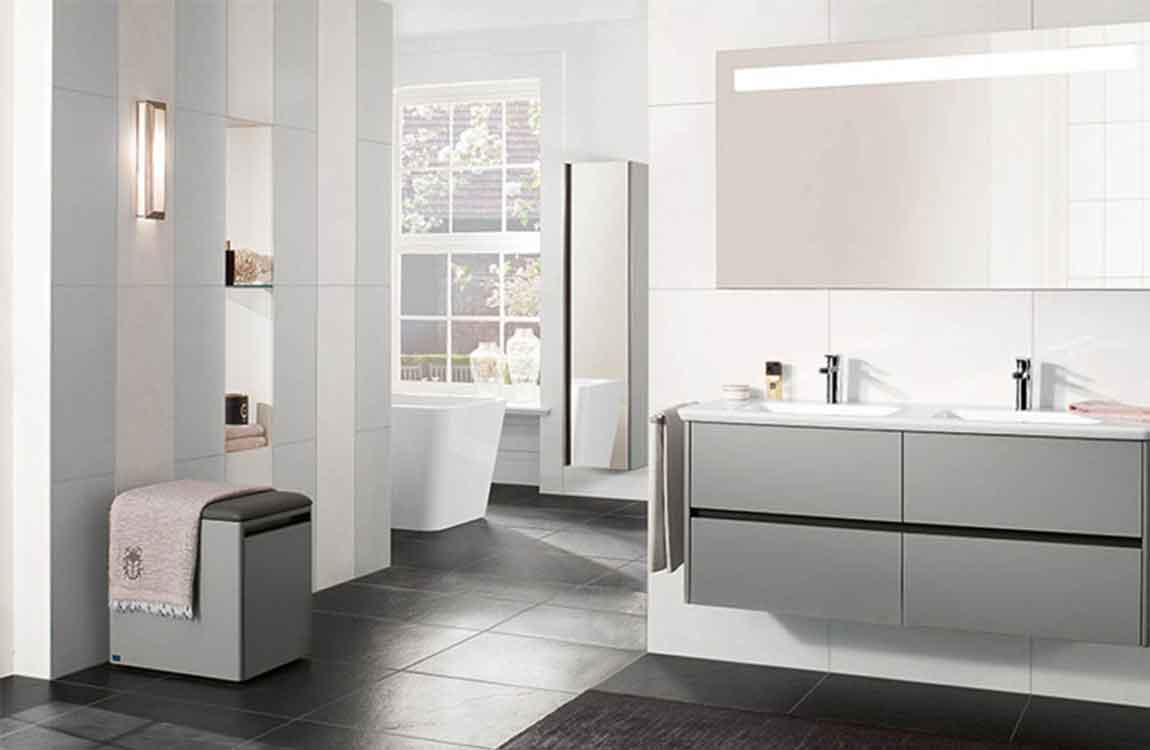 Think about how much work needs to be done, and what sort of work. There are different types of renovations, and each requires a different amount of work, time, and money. Some renovations may also require the aid of a trained professional, for which you will need to hire a contractor.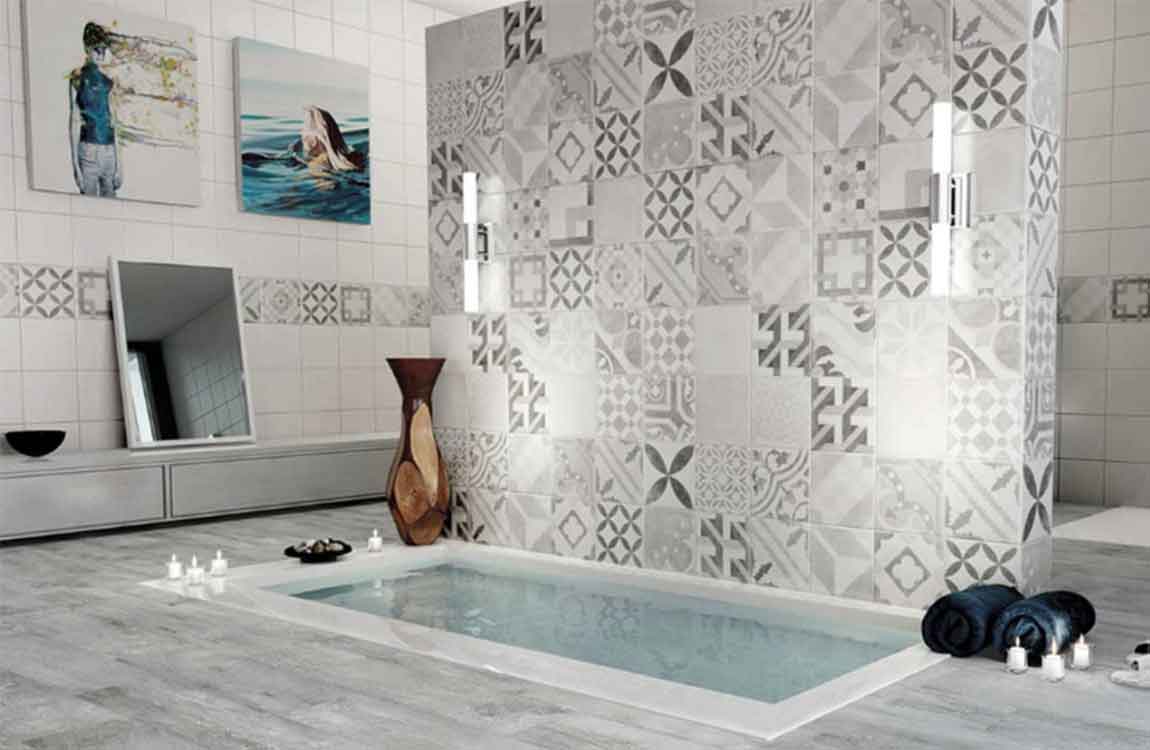 Simple renovations include things like painting the walls, adding faucets, or changing the towel rack and lights. This sort of work can be done by anyone, and won't take very long. Complex renovations include things like removing or adding walls, replacing bathtubs, adding a shower, or moving a toilet to another spot. These sorts of renovations require a contractor to do the work for you, and may require some time to complete.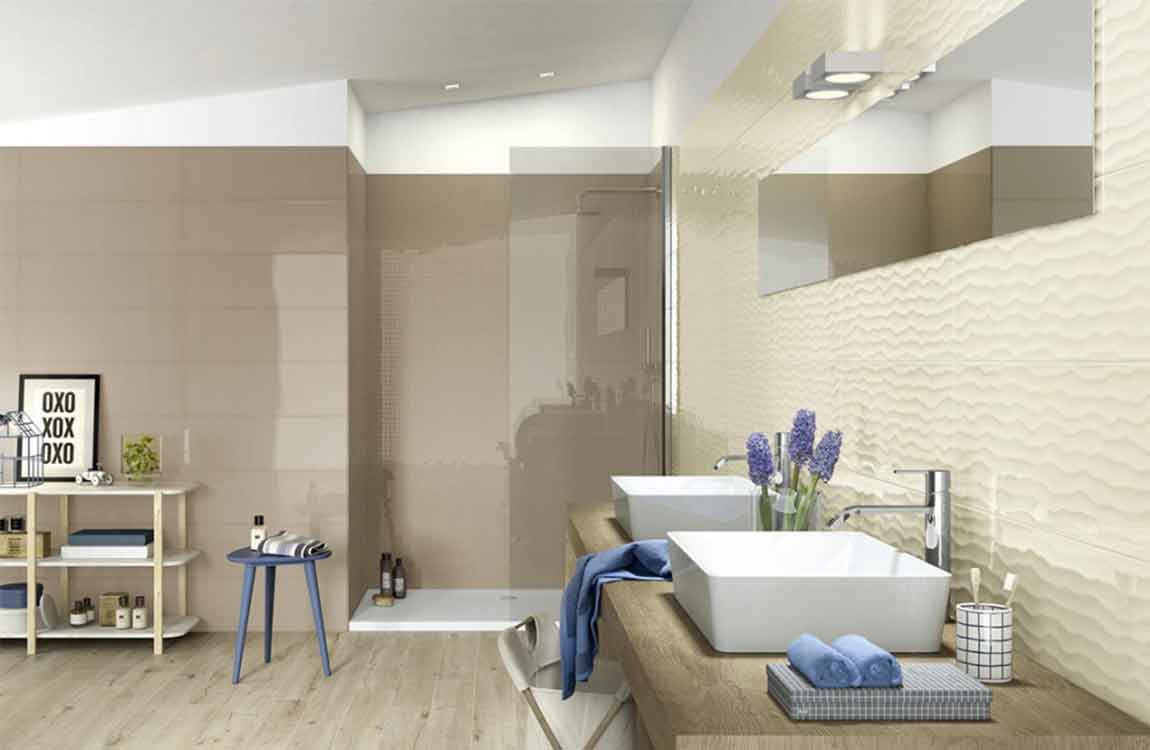 Decide how much time and effort your want to spend on your bathroom. Things like switching out old light bulbs for new ones won't take that much time or effort. Changing a bathtub or moving a toilet also won't take much work from you, because they will be completed by a trained professional instead. Painting and adding new tiles, however, may take a lot of time and effort, especially if you choose to do the work yourself. For example, paint needs time to dry, and tiles need to be laid out in grout. This may also affect your budget.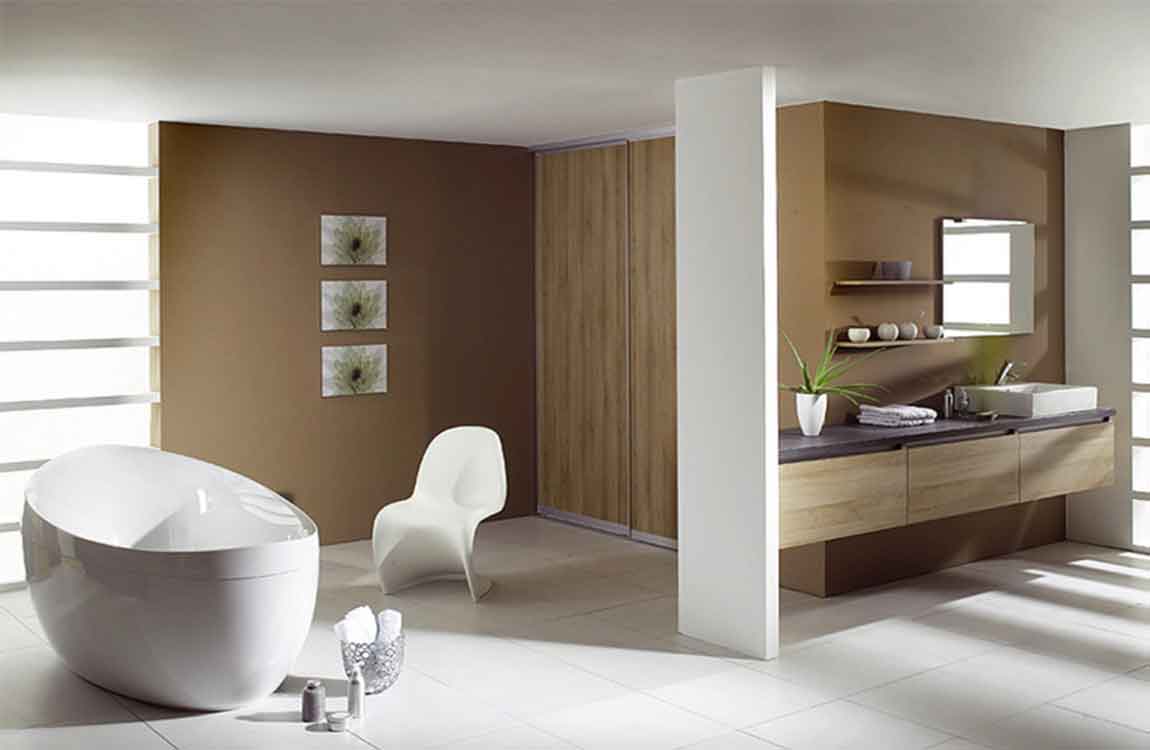 You can do most of the work yourself, but it will take a lot of time and effort. It will, however, be much cheaper than hiring someone to do it for you. You can also hire a professional instead. This may cost you more money, but you won't have to lift a finger or get dirty. Most professionals get their work completely quickly, because they have done it many times before. Just because a bathroom is small does not mean that it will be finished sooner. If you need to order supplies, such as tiles, a small bathroom can take just as much time as a large bathroom.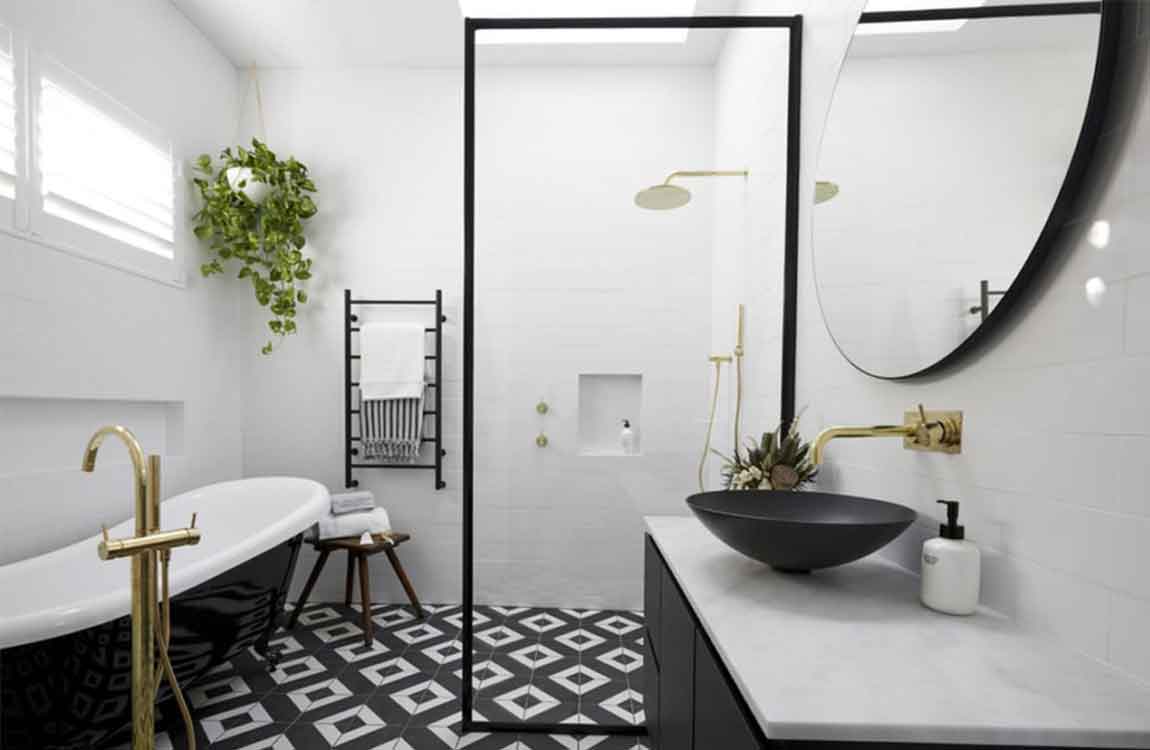 Consider asking a professional designer for help. If you don't know where to begin when it comes to design work, you could hire an architect or interior designer to design a bathroom for you. He or she will know how to work with different colors and materials to create something visually pleasing. The architect or designer will also know how to place things in your bathroom to make them more efficient.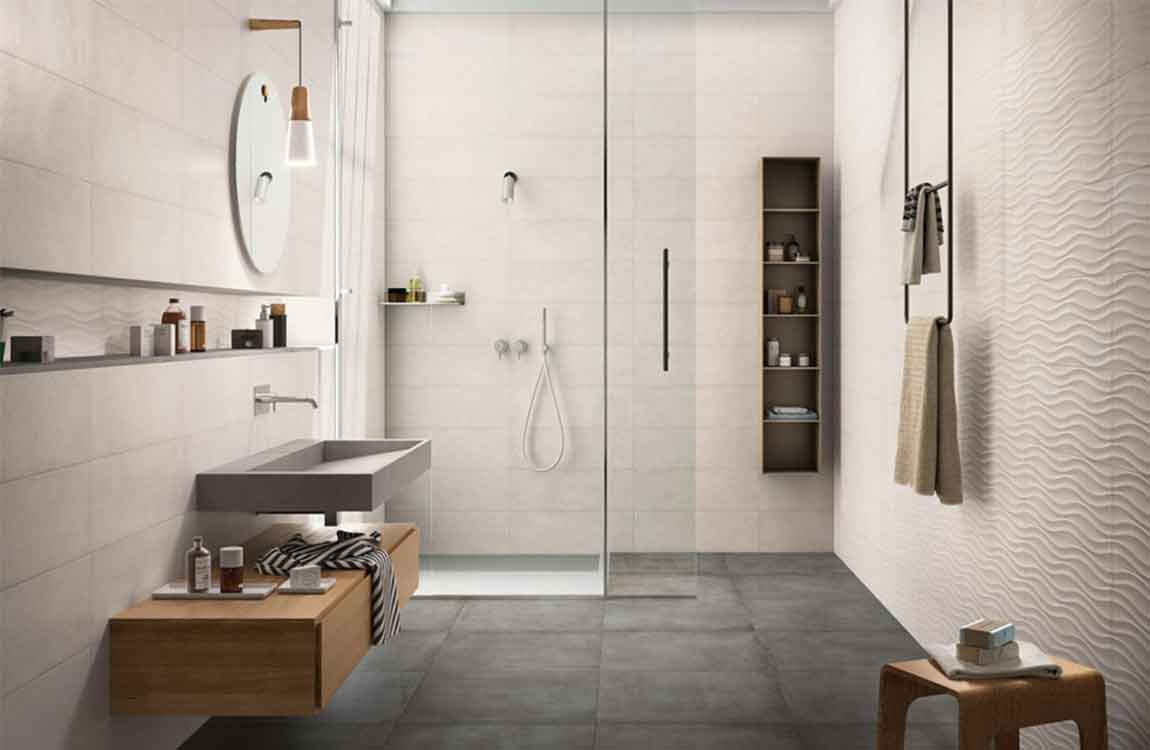 Know when you need to hire a contractor or trained professionals. If you need to do anything to the plumbing or electrical wires, you will need to hire a contractor. He or she will then take care of hiring workers, salaries, working hours, and so forth.
https://baranasanitary.com/wp-content/uploads/2018/10/How-To-Planning-the-Bathroom-Design-and-Budget-900600.jpg
600
900
bara
https://baranasanitary.com/wp-content/uploads/2017/01/logo-3.png
bara
2018-10-03 03:01:12
2019-08-21 06:49:54
How To Planning the Bathroom Design and Budget