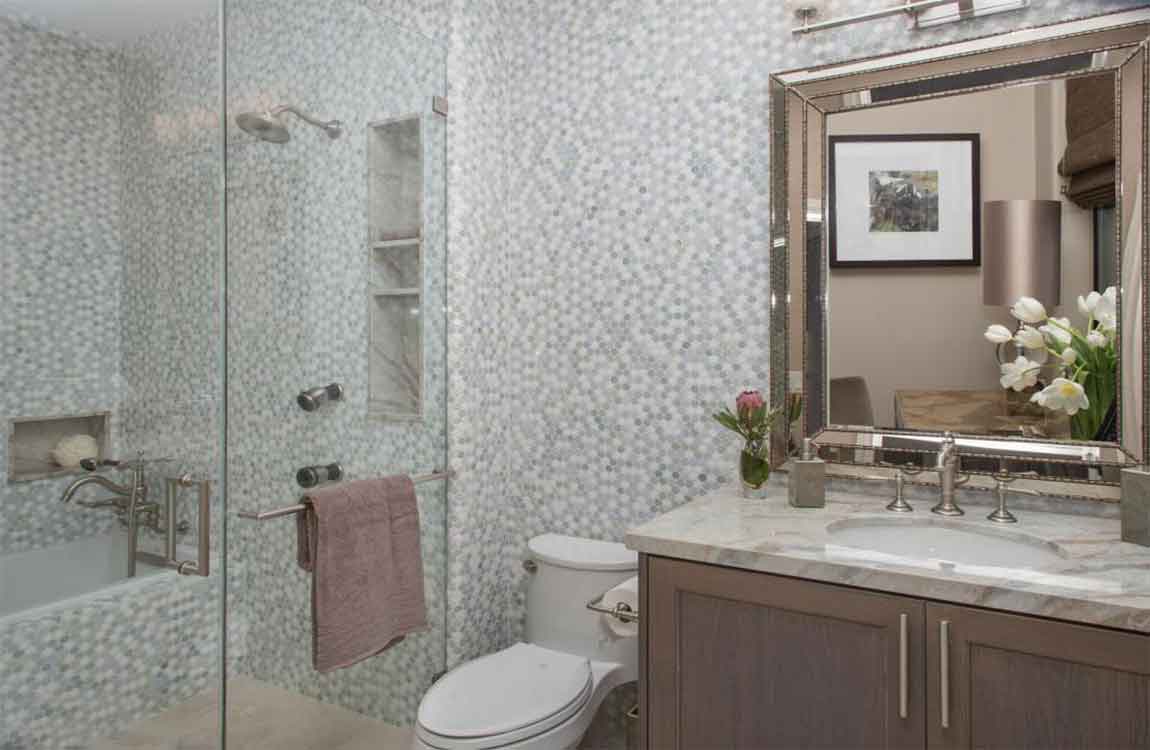 With a bit of careful organizing, you can make a small bathroom feel spacious and tidy. Divide your cabinet space with storage containers and baskets. Make use of every inch of wall space by hanging floating shelves up to the ceiling and over the toilet. You can even add racks, rods, or more storage on the back of the door. Embrace creative storage options, like glass jars, for odds and ends.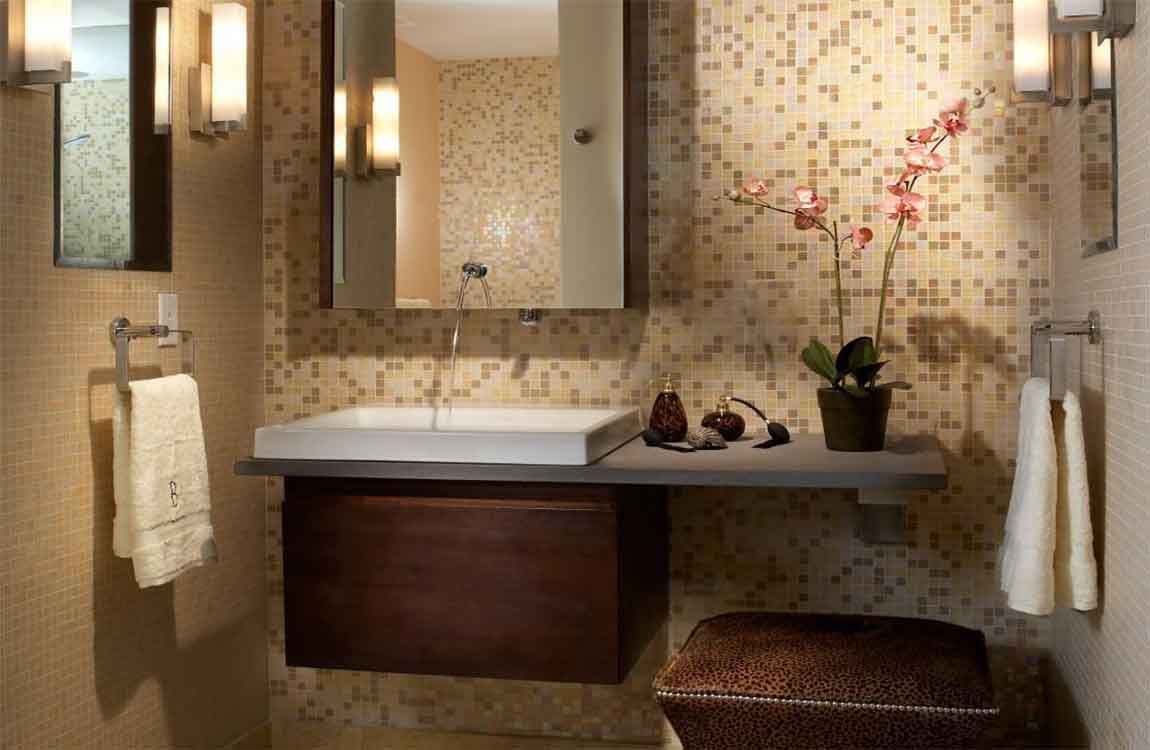 Put a lazy susan in the cabinet. It can be easy for the bottles and small items inside your bathroom cabinets to get disorganized and tough to reach. Place a lazy susan towards the front of the cabinet where it is easily accessible. Set your extra shampoos, conditioners, lotions, or other products on it.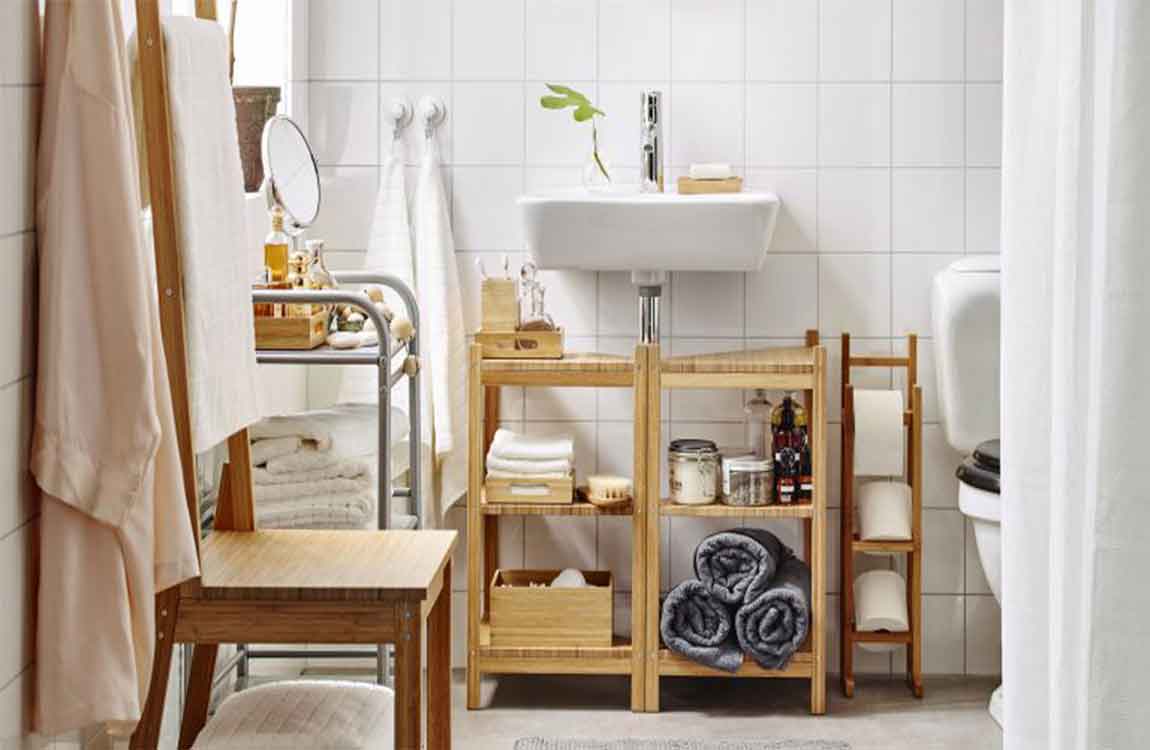 Install a styling tool holder inside your cabinet. The cords of blowdryers and curling irons can become a real problem under your cabinets and can knock over your toiletry items. You can buy a metal styling tool holder at a home goods store that will hang on the inside of your lower cabinet.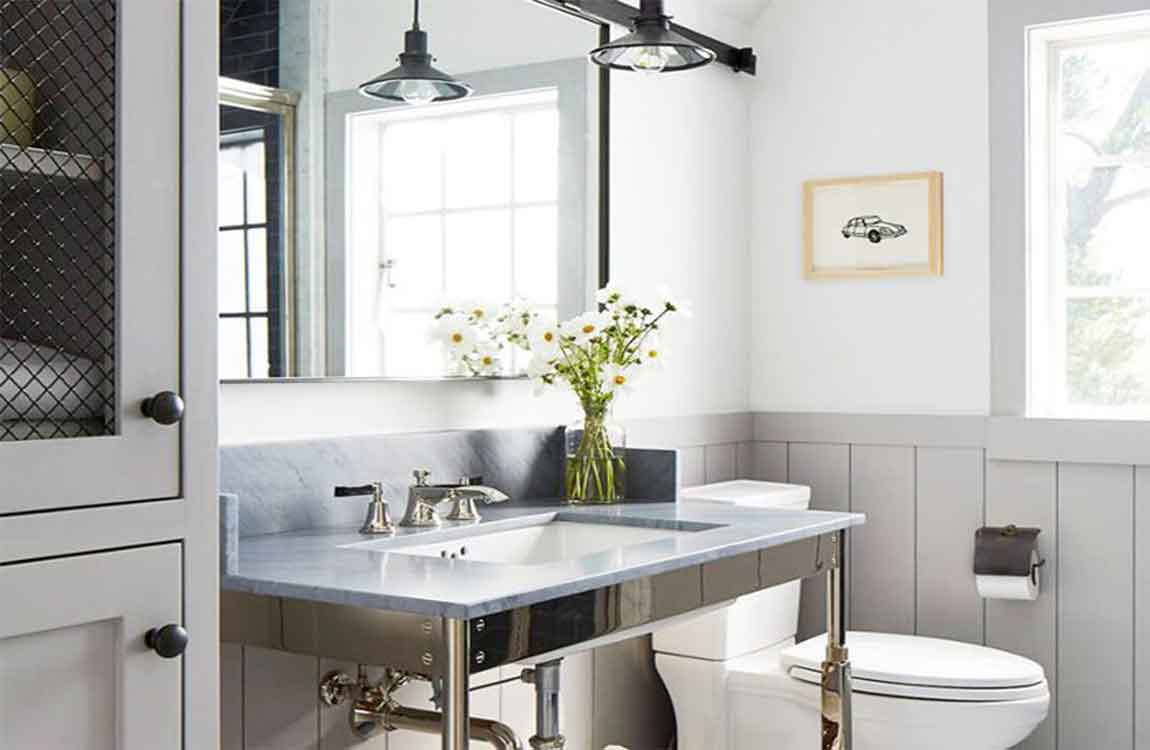 Install under-the-sink sliding drawers if you have deep cabinets. In the lower bathroom cabinets, secure drawers that will slide out when pulled. You can purchase these wooden, plastic, or metal drawers in the kitchen or bathroom remodeling sections of home renovation stores. Most of them will screw right into the existing cabinetry. Check to make sure that the drawers pull out smoothly. If they jostle or if you have to tug them, then the contents standing inside will likely fall over and cause a mess.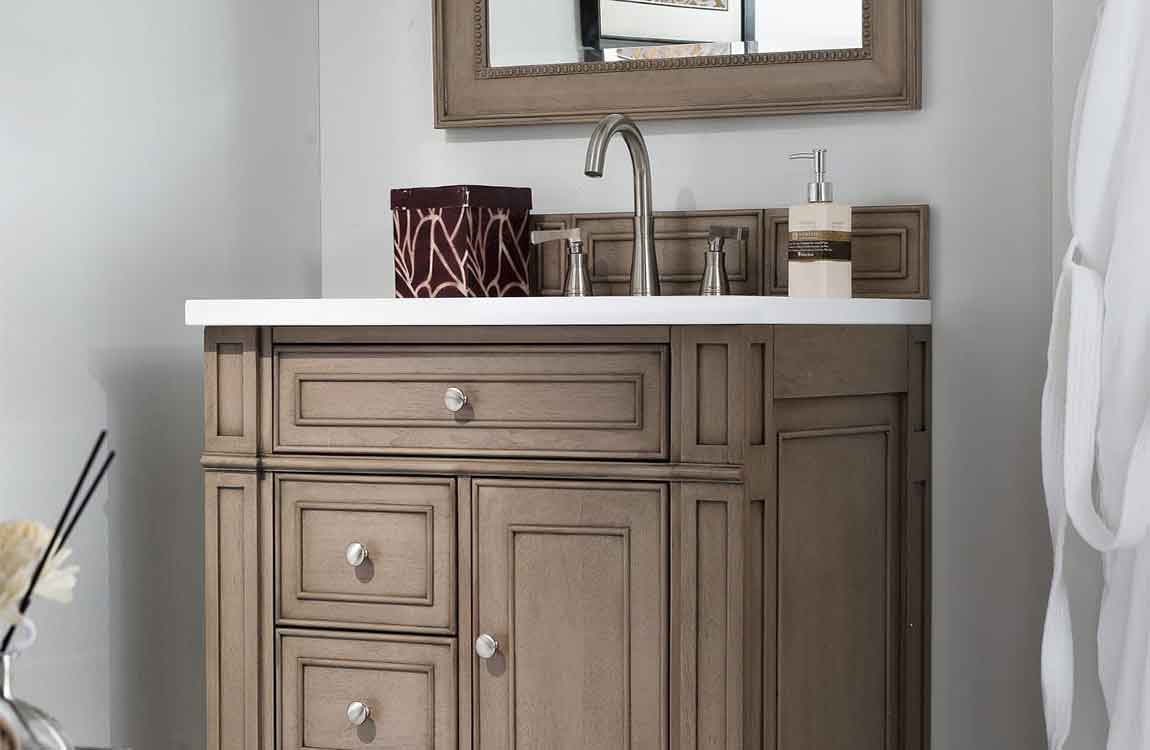 Install an under-the-sink organizer if you have a pedestal sink. You don't have to waste the space under a pedestal sink. Instead, get a premade organizer that will fit around the bottom part of your sink from a home improvement store. These organizers usually just slide into place against the wall with a few mounting brackets to hold it steady.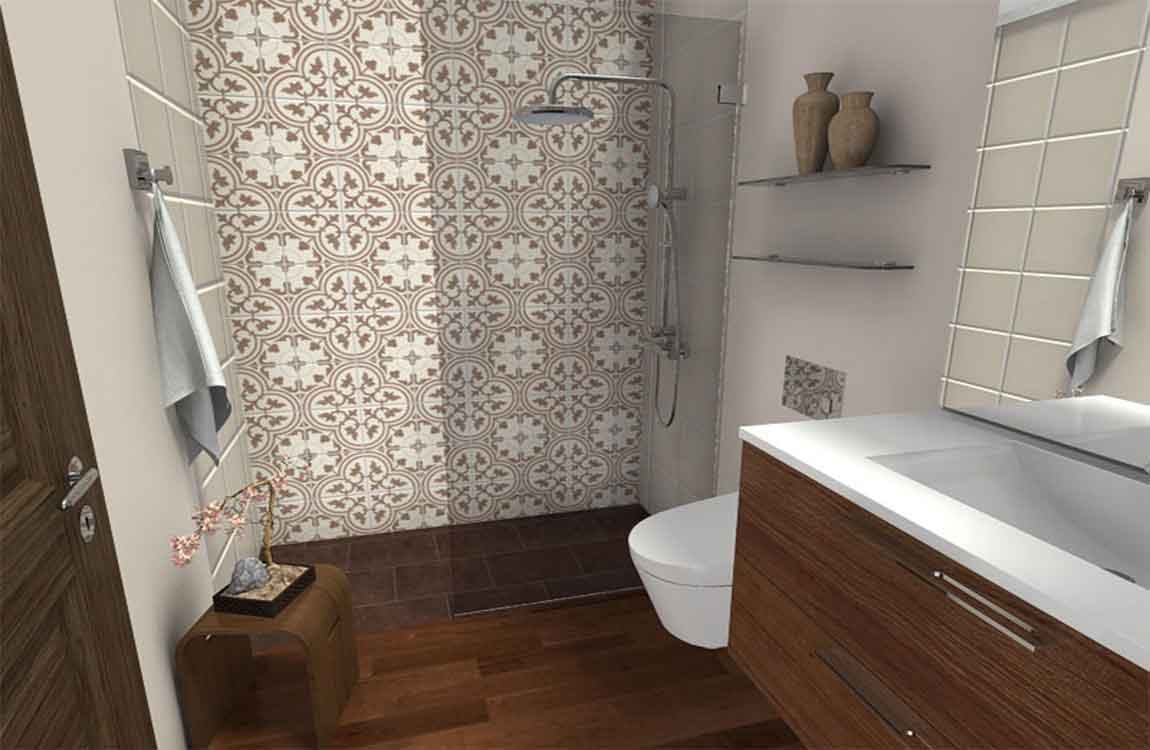 Divide your drawers with plastic bins. Your drawers can get messy really quickly, as items shift around every time you pull them out. To keep everything in position, invest in a set of plastic organizers that fit tightly into the drawers. Ideally, find containers with both large and small openings to hold a variety of items. For example, you can put hair ties, cotton swabs, flossers, and other small items into the bathroom cabinet.
https://baranasanitary.com/wp-content/uploads/2018/12/How-to-Organize-a-Small-Bathroom?-01-1.jpg
750
1150
bara
https://baranasanitary.com/wp-content/uploads/2017/01/logo-3.png
bara
2018-12-03 07:15:27
2018-12-03 07:24:27
How to Organize a Small Bathroom?