Do you want to give your bathroom a fresh, new look? Are you wavering on buying a home because the bathroom is unattractive and outdated? Are you hoping to sell your home, but you know you'll get a better price if you update the bathroom? While the bathroom can be one of, if not the most, expensive rooms in the home to renovate, it's really about making choices that don't cost you an arm and a leg. There are many ways to get around the expense of the bathroom, provided you plan cleverly and put in the effort yourself. Look over these ideas for remodeling your bathroom on a tight budget.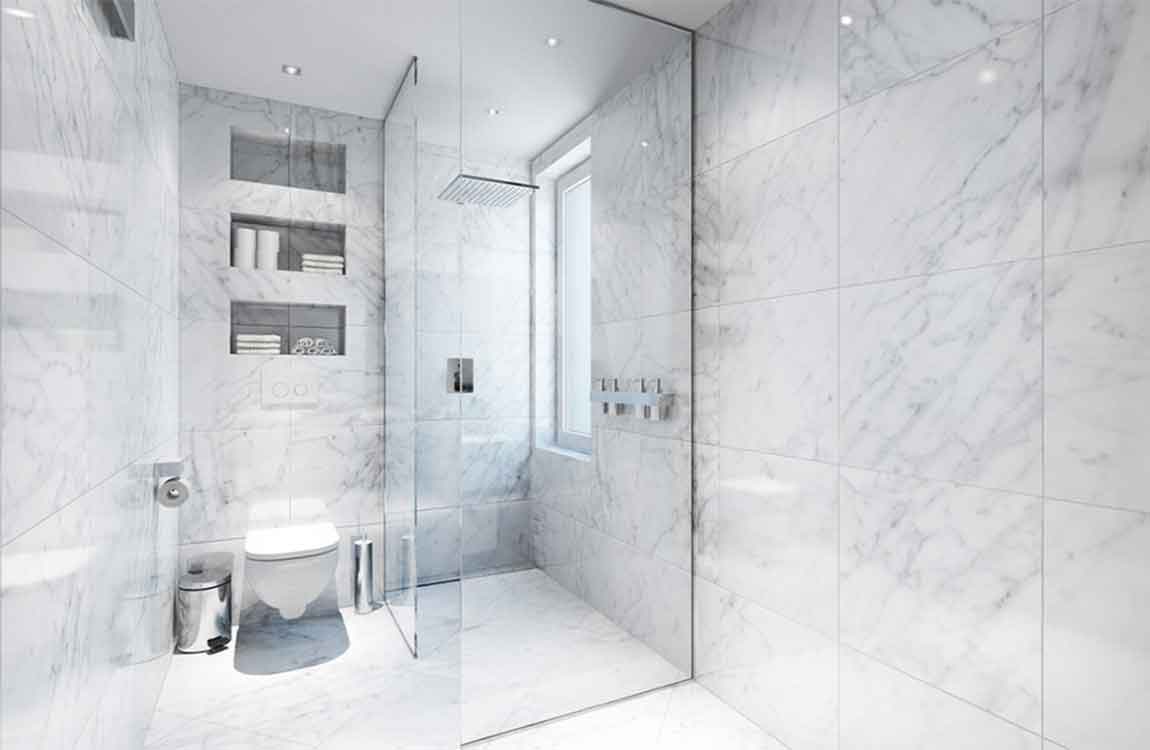 Check the tiles. Old tiles, cracked or broken tiles and missing grout let down the look of the bathroom. Fix everything that needs fixing first and you will be amazed at the improvement. It doesn't take long to learn how to tile and fix grout either––a little trial and error practicing and you'll soon feel comfortable doing it yourself. The main thing with tiling is to have patience and to observe accuracy without compromise––it's not a job you can rush.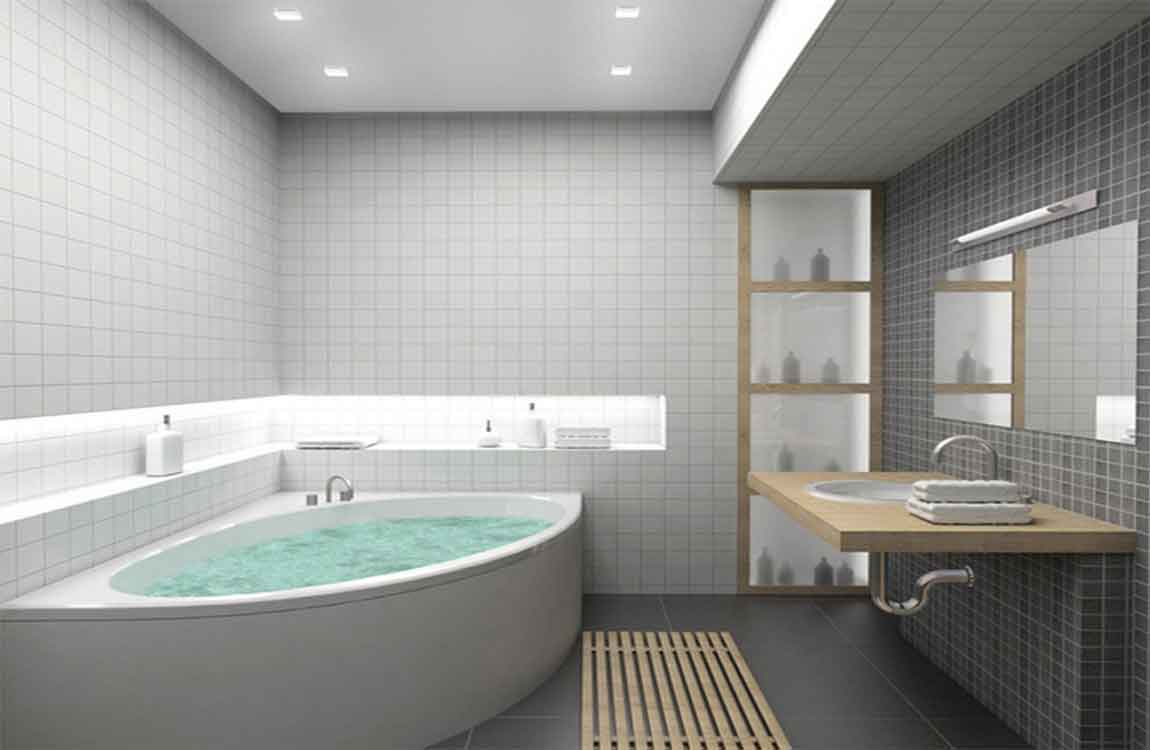 Sometimes changing the color of the tiles can completely change the feel of the bathroom. The effort to do this can be well worth it, and tiles are generally quite affordable for the budget renovator. If you need to fix the grout, see grouting a tiles floor, regrouting tiles, whitening grout and cleaning grout.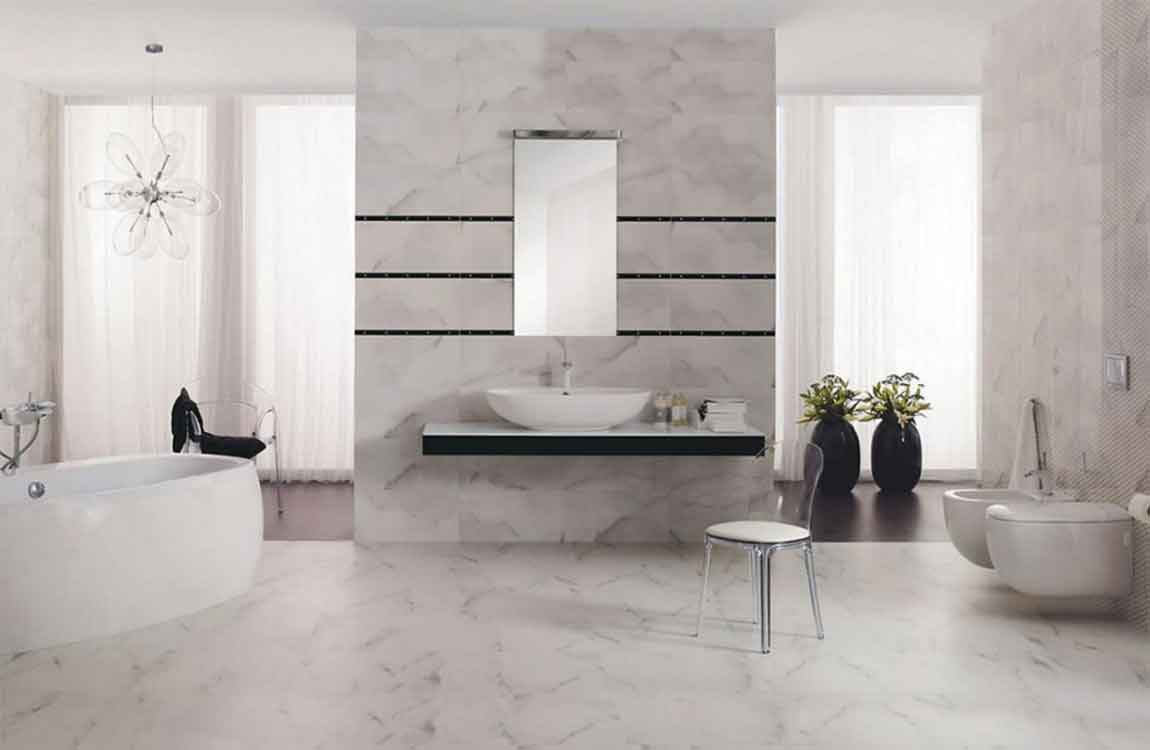 Repaint the walls. A new coat of paint transforms a room. If your bathroom walls are covered in wallpaper, remove the old paper with a steamer (you can rent one for the weekend.) If you're painting over paint, remove all flaked, sticky, dirty areas by cleaning and lightly sanding over them. Ensure that the walls are free of mildew and damp before painting––if you do have recurring mildew, check the source and add mildew inhibitor to your paint.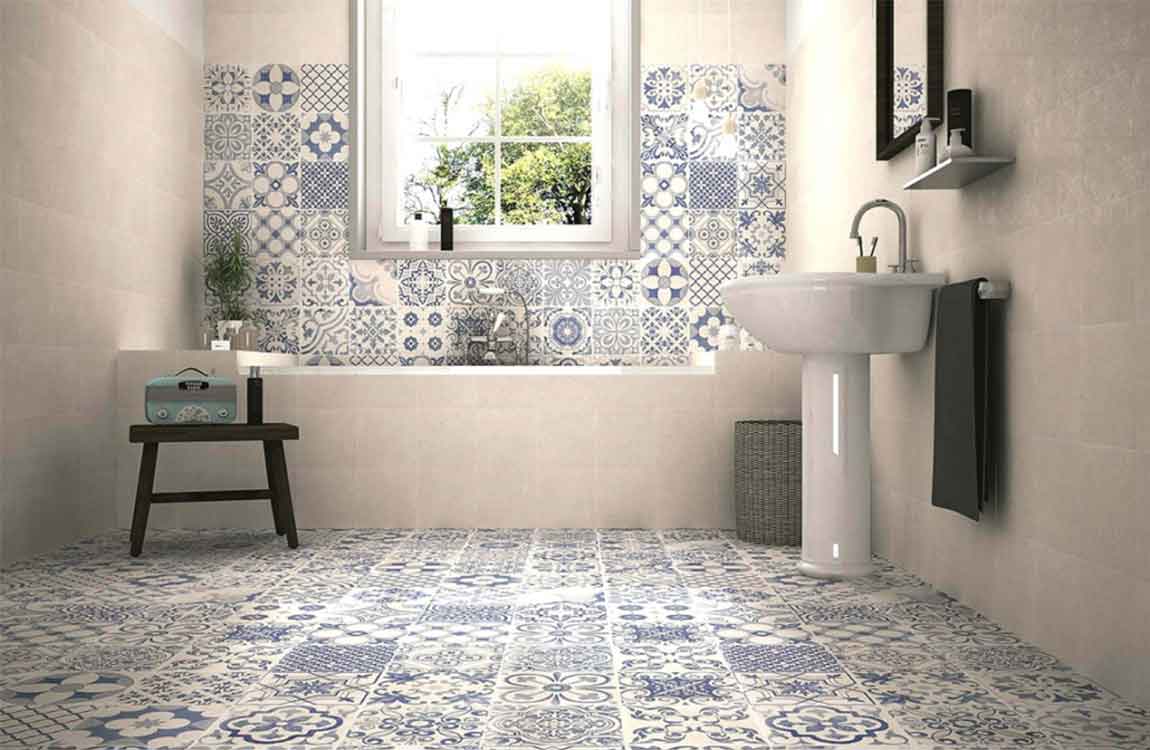 Place painter's masking tape over all edges you don't want painted (moldings, tiles, wood, etc.) and cover furnishings, the tub and shower, etc. with drop cloths to catch paint splashes. Paint stains cheapen the finished look, so avoid them in the first place. Neutral colors are best for longevity of bathroom style, particularly when selling the house. Stick to creams, beiges, whites and other low-key colors and use accessories to add splashes of color to the bathroom.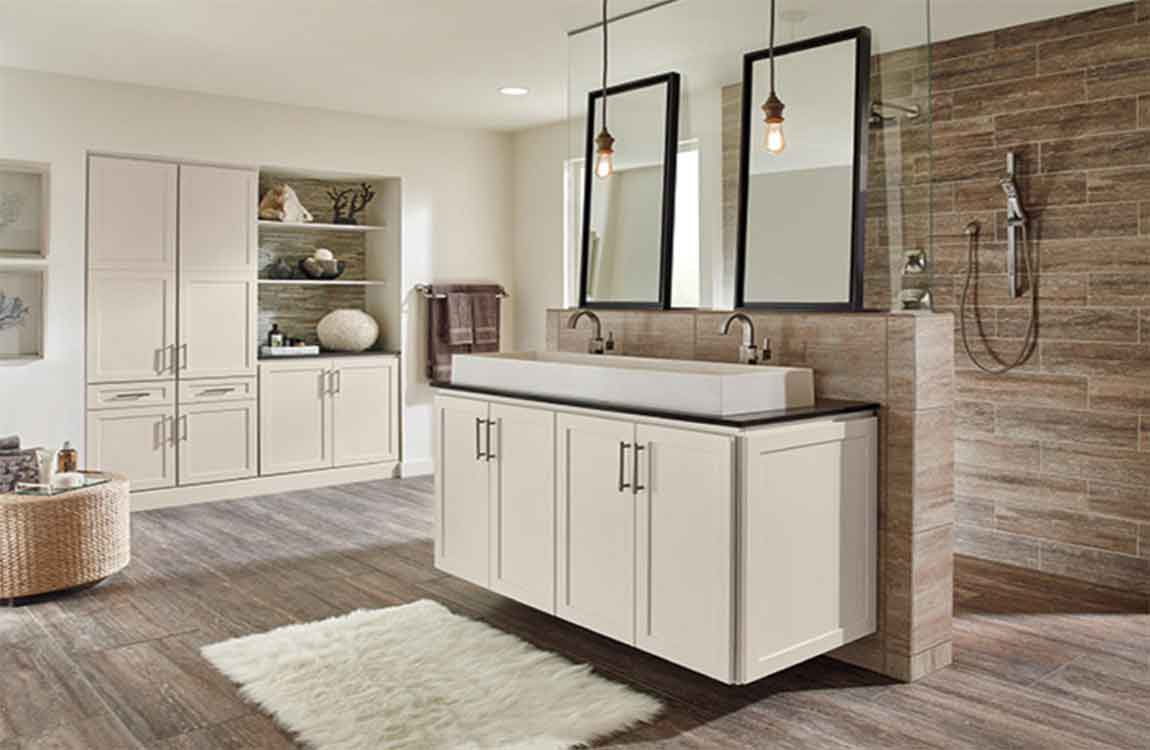 Consider contrasting paint colors to highlight areas, such as window sills and bathroom cabinets, where relevant and appropriate. Wait for the sales on paint if you're really wanting to save a lot. If you know a painter, you might be able to get trade prices if he or she is willing to help buy it for you.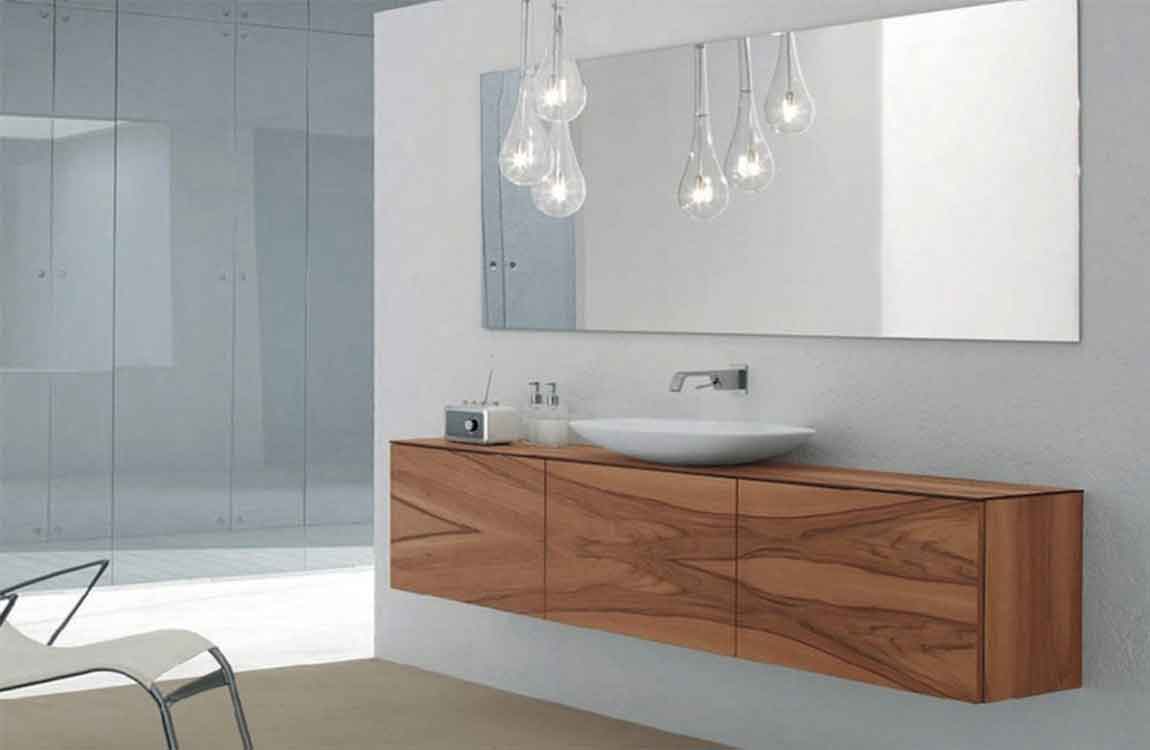 Refurbish bathroom wood cabinets. Sand the wood on your existing cabinets and stain it, or sand the wood and repaint it with a color that complements the bathroom walls. Be sure to use waterproof latex paint and consider using white paint. Fix any dents or broken parts of bathroom wood cabinets before painting, staining or varnishing them. Dents can be done using wood putty of the same color and then painted over. Loose parts should be nailed or glued back into place firmly. Anything loose should be screwed back on the wall or other backing to avoid any further loosening.
https://baranasanitary.com/wp-content/uploads/2018/08/How-to-remodel-your-bathroom-on-a-budget-900600.jpg
600
900
bara
https://baranasanitary.com/wp-content/uploads/2017/01/logo-3.png
bara
2018-08-31 05:00:28
2019-07-31 07:43:24
How to remodel your bathroom on a budget?