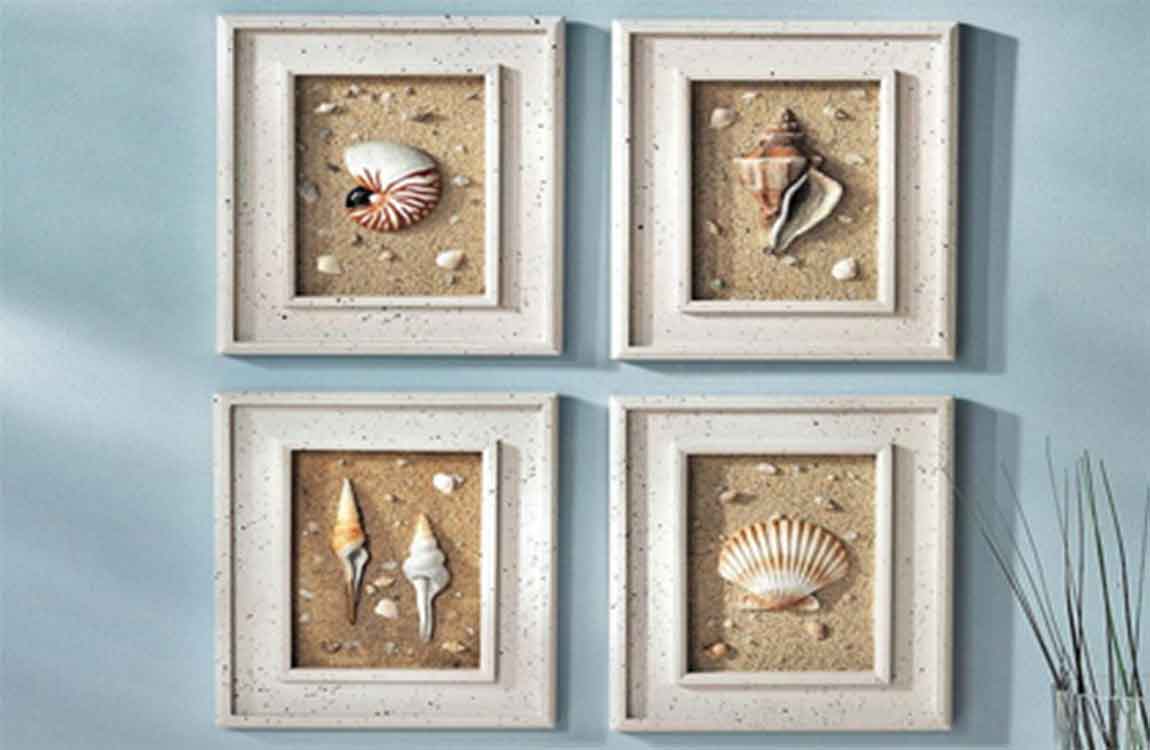 Use a personal statement piece for inspiration. In order to begin more detailed decorating, you may want to start with a statement piece and use that for inspiration. For example, perhaps you have a favourite picture of the ocean or sunset. Frame the picture and then build your decor around that piece.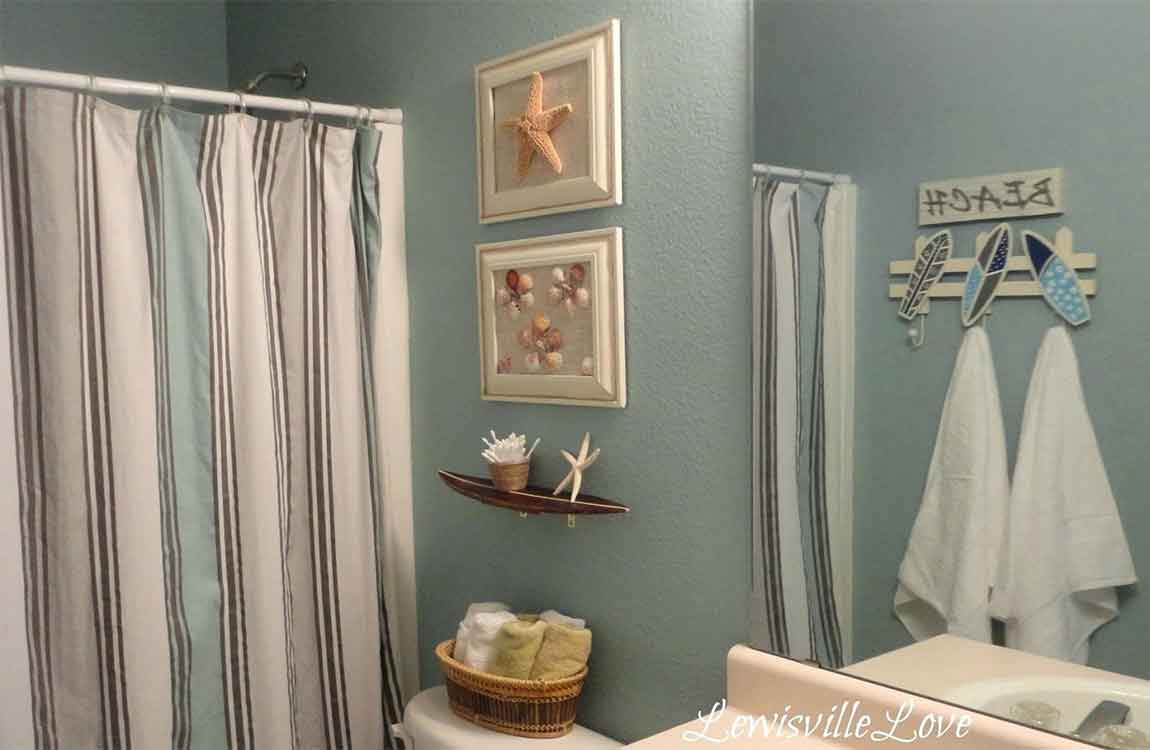 Alternatively, you may have an old bathing suit that you love. Place the suit in a frame and create a fun powder room around your old beachwear! You could also display sand in a jar and seashells on a shelf, particularly if you collected the items on a beach vacation.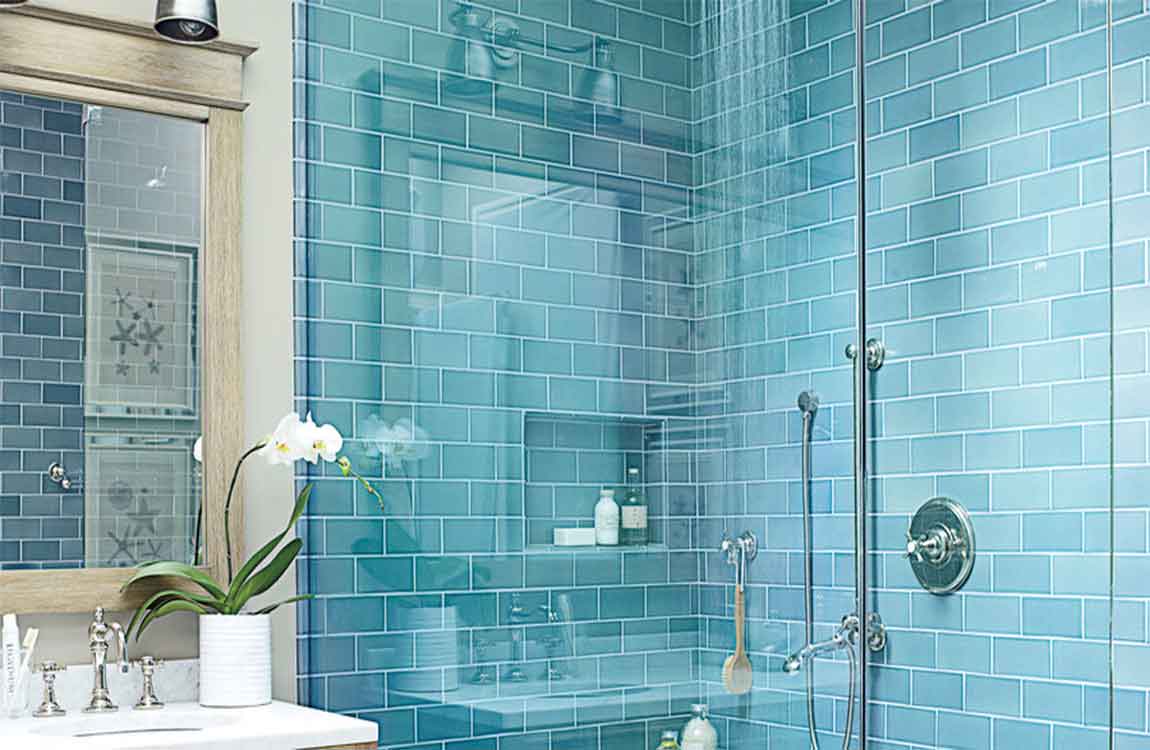 Choose a beach-themed shower curtain. If you decide to paint the walls a more neutral colour, such as light grey or sandy beige, then you can add creativity through your accent pieces. For example, purchase a fun beach themed shower curtain. You can find shower curtains that are patterned with anchors, boats, palm trees, fish, or nautical maps. Add beach-themed towels and rugs to complement the shower curtain and tie it all together.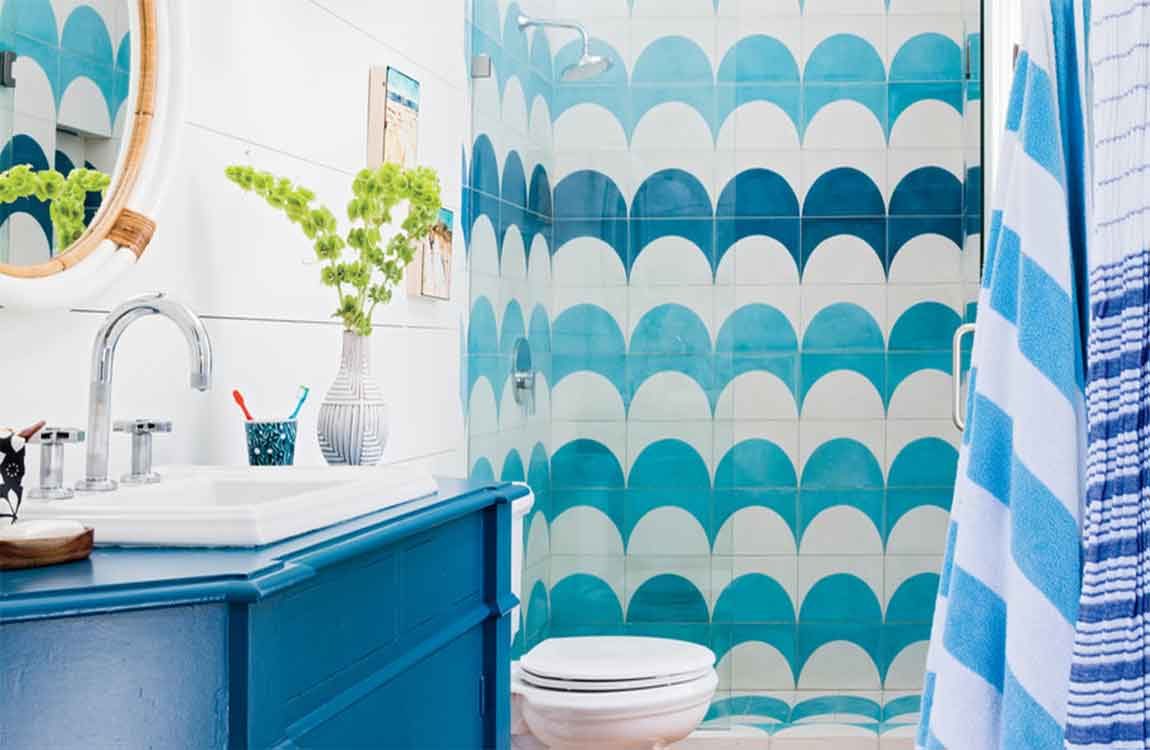 Incorporate nautical touches. You could also try decorating with a more nautical look and still get a beach feel in the room. For instance, use white and navy blue as your predominant colours and then add some nautical trinkets to the room. You could hang or display an anchor, oars, an old wooden steering wheel, or a ship in a bottle. Add character by displaying driftwood or natural wood to enhance the nautical vibe.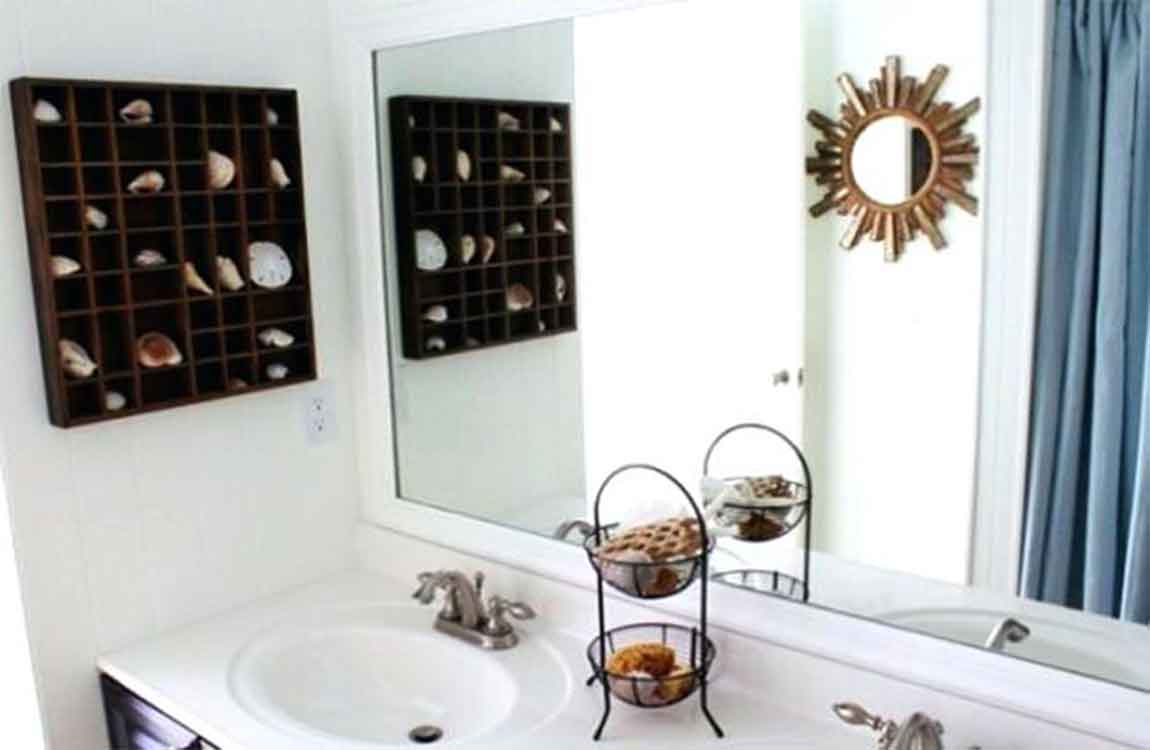 Decorate with natural pieces. The next time you head to the beach, collect a few small beachy artifacts to include in your decor. For example, search for driftwood, shells, sea glass, sand dollars, or sea stars. Then, add these special finds to your bathroom decor. For instance, fill a glass jar with small shells and pebbles from the beach. Alternatively, you could place a larger artifact, such as a piece of driftwood or coral on a shelf with towels or other bathroom essentials. You could also collect sand from different beaches you visit. Place the sand in a small glass jar and label the beach. Display your sand collection on a small shelf.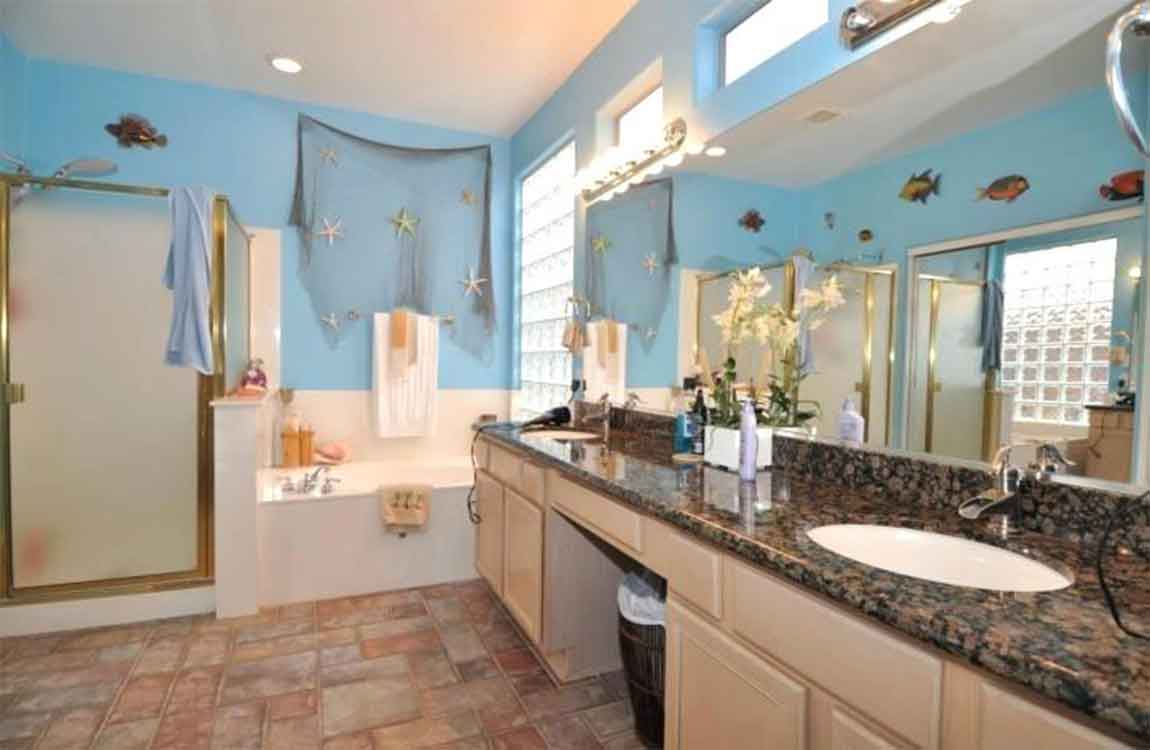 Purchase beach-themed wall hangings. Hang pictures to help accentuate the beach theme of the bathroom. For example, you could hang pictures of boats, shells, flowers, or ocean sunsets. This will give the bathroom a vibrant feel and will help pull together the theme. Choose wall hangings that complement your chosen colour palette. Keep in mind that whatever you choose should be moisture-resistant.
https://baranasanitary.com/wp-content/uploads/2018/12/How-to-Decorate-Your-Bathroom-with-Incorporating-Beach-Themed-Accessories-01.jpg
750
1150
bara
https://baranasanitary.com/wp-content/uploads/2017/01/logo-3.png
bara
2018-12-24 06:00:23
2018-12-24 06:00:23
How to Decorate Your Bathroom with Incorporating Beach Themed Accessories?